Hosting a one-hour STEM Coding Class
We are asked regularly, how do I host a one-hour STEM coding or physical computing class for my community? The answer is easy, use BrainPad.
Getting started with the BrainPad is very simple. With nothing to install and no electronics to wire, students will start immediately. Their first program should be completed in in one minute!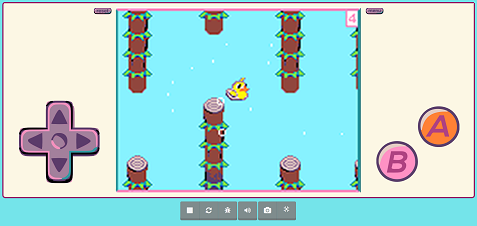 Nothing to Buy!
The online simulator is enough to run all exercises, especially in a quick one hour session. Of course, the excitement level will be much higher when the student is able to load their own program on the an actual BrainPad that they have in their hand.
Sharing with Others
You will not need a BrainPad per student. We have actually found that grouping 2 or 3 students per computers works better. Sometimes these 2 or 3 students share the same BrainPad and in other instances there was a single BrainPad for the entire classroom. Students code and test their code using the simulator, and later take turns to test the code on the actual BrainPad hardware.
Already Made Presentation
We wouldn't leave you out without help! You are helping the next generation and we want to help you as well. Click the button below and download the PowerPoint presentation.