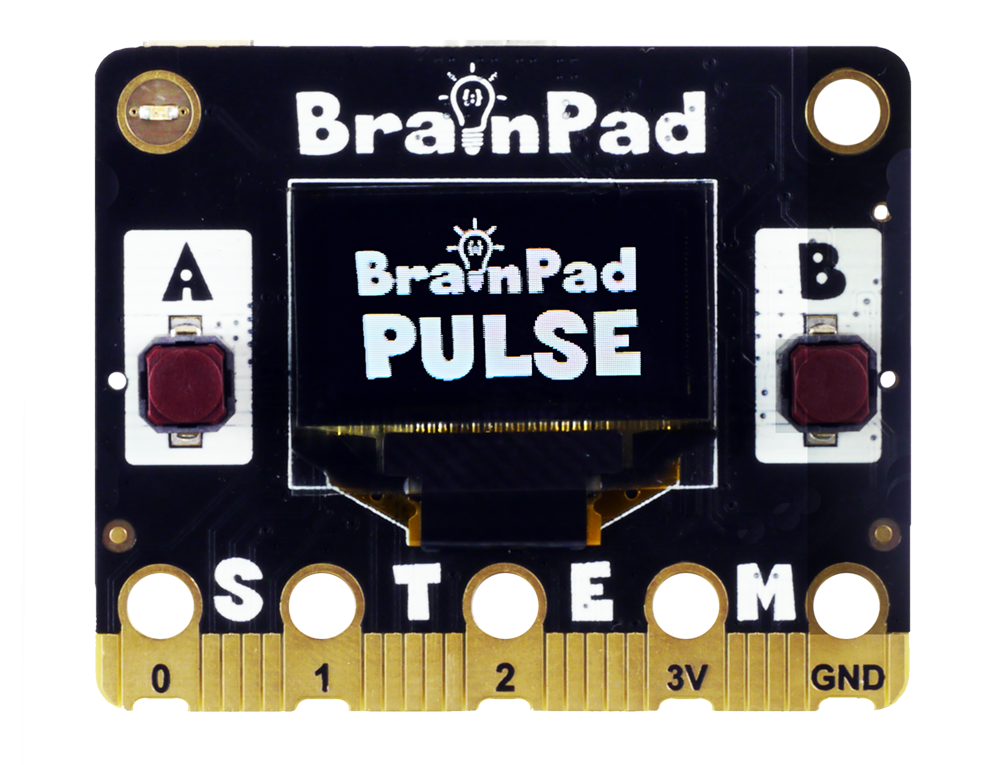 BrainPad Pulse
MakeCode-ready STEM Coding Micro-Computer with Display. BrainPad accessory kit options help to expand knowledge in robots, games & circuits! Supports MicroPython & .NET C# for serious coders too!
About this Item:
Learn to code! Microsoft MakeCode preloaded for block coding, great for beginners.
Features: Display, buzzer, accelerometer, temp sensor and buttons.
Includes carrying case and USB cable.
Exclusive BrainPad accessory kits available to expand knowledge in coding robots, games and circuits.
Online lessons provide basic understanding of coding and fun exercises.
Advanced users can switch to MicroPython and C# for serious coding.
NOT compatible with micro:bit or micro:bit accessories!

Product Description
The BrainPad Pulse is an evolving Coding Micro-Computer giving you multiple coding options to learn and use, suitable for young learners to advanced users alike. Options include Microsoft MakeCode for easy drag-and-drop block coding. MakeCode runs in a browser and requires no installations. For a more serious coding path, the BrainPad Pulse supports MicroPython and .NET C#, and we provide installation instructions online for getting started.
Feature/Language
MakeCode
.NET C#
MicroPython
Compatible Devices
Modern Browser on
Window, Mac or Chromebook
Windows machine only
Windows or Mac
Level
Very Easy
Medium to Expert
Hard to Expert
Age
Middle school
Highschool to college
Highschool to college
Required Software
Online
Microsoft Visual Studio
Thonny
Code Assist
Yes
Yes
No
Debugging
No
Yes
No
Best for
Drag and drop blocks
Uses a professional IDE
Simple and powerful
Future Path
Learn computer science concepts
Learn proper coding/debugging
Learn true coding
Learning Path
Coding Basics
C, C++, JavaScript
Python
The shape of the edge gives the BrainPad Pulse options for maximum connectivity. There are two ways for expanding… by using clips on the circle pads;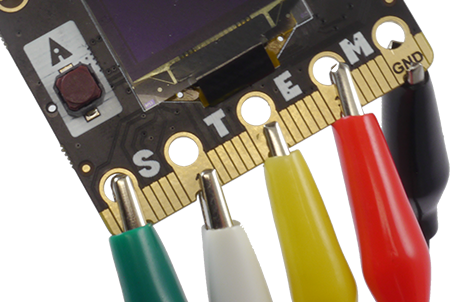 or by plugging into one of our exclusive BrainPad accessory kits. (combine the 2 images into one side by side image. animated gifs are not allowed)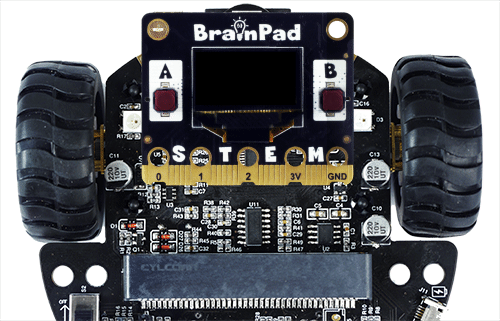 Use the acquired knowledge to Play, Code & Excel with Robots, Games and Circuits! BrainPad provides a one-stop-shop by offering exclusive accessory kits, making it easy for you to evolve seamlessly.
There are several BrainPad accessory options, taking it to the next level.
The BrainPad Pulse is NOT a micro:bit and only works with BrainPad approved accessories.
(image showing X over micro:bit?)
Includes carrying care and USB cable.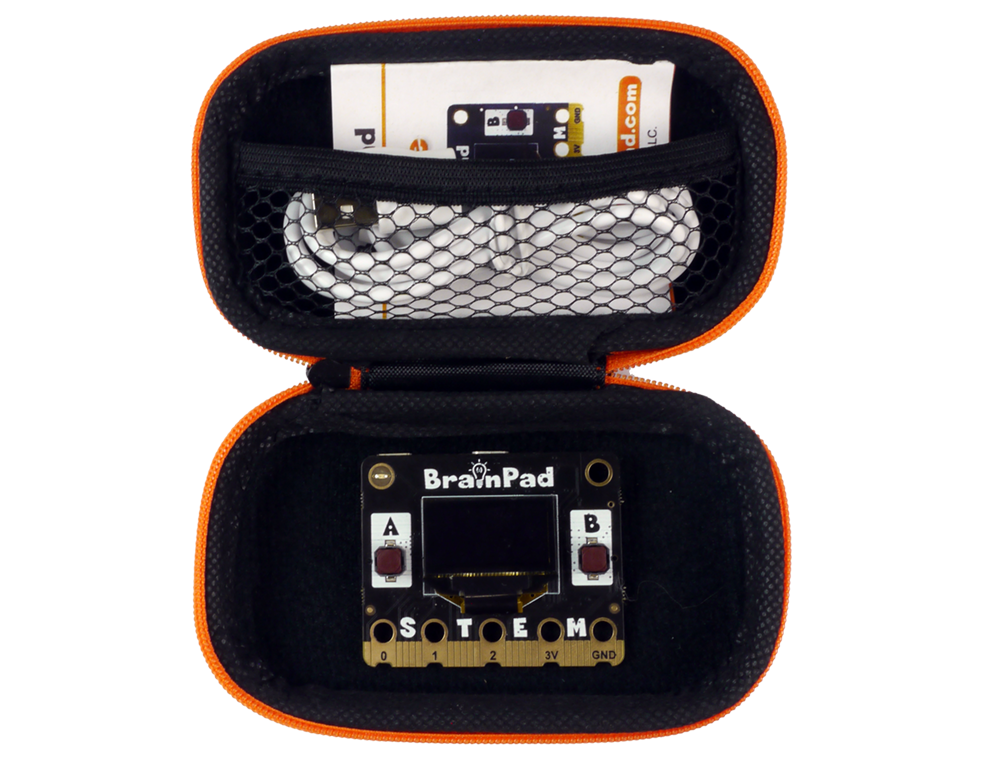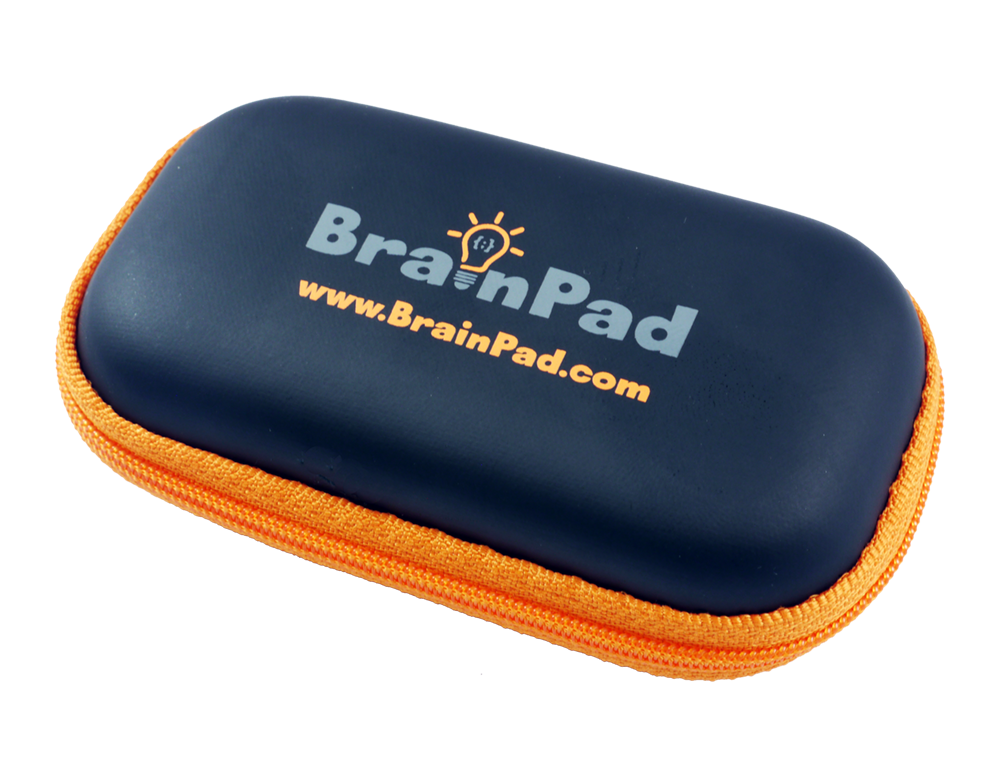 Perfected and supported in the USA. We are here to answer questions and help you with your next invention, visit www.brainpad.com.