Coding Robots, Games and Circuits

These BrainPad options are multi-purpose and can be used for coding robots, games, and circuits on multi-levels. Both, the BrainPad Pulse and the BrainPad Tick, share the same processor and capabilities.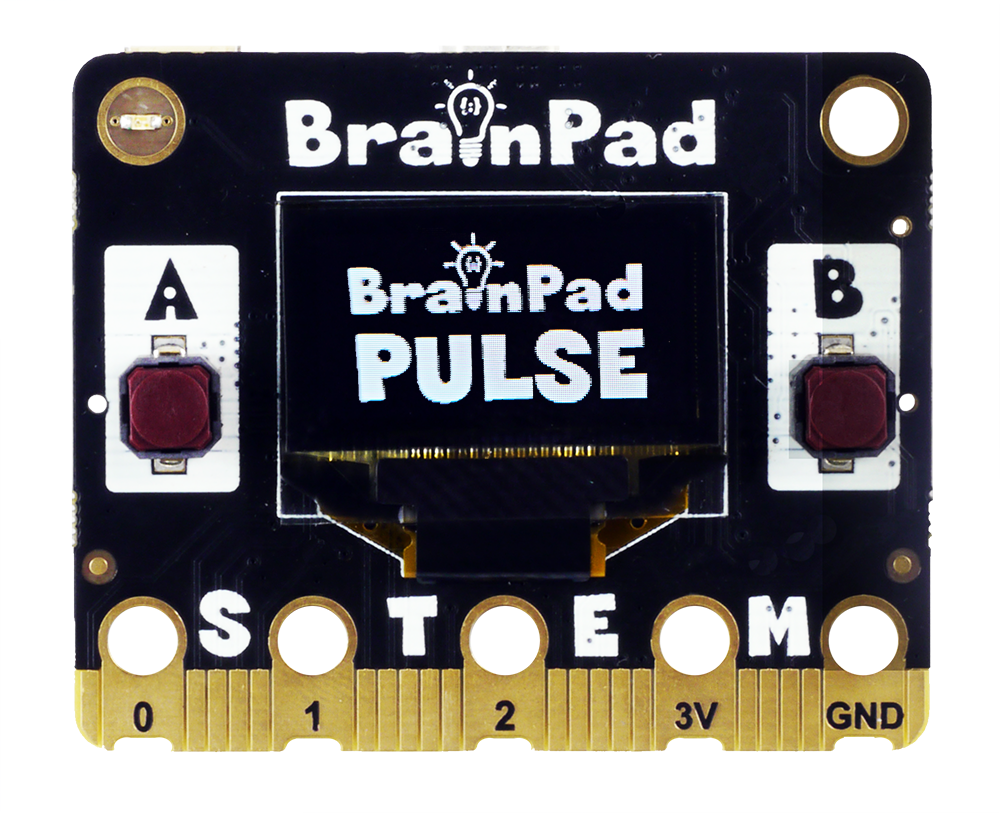 BrainPad Pulse
Pocket-sized computer with full-sized edge connector, motion sensor, buttons, buzzer, and display.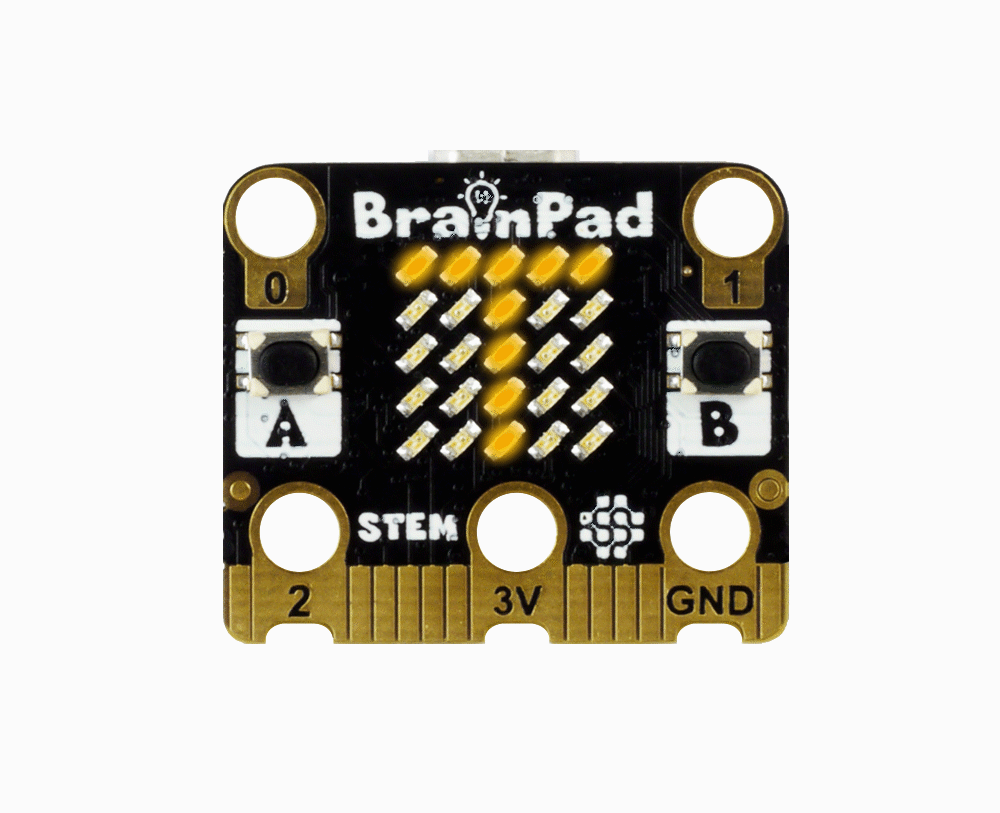 BrainPad Tick
Micro-sized board with a small edge connector, buttons, and LEDs.
---
Coding Games
The BrainPad Arcade is made to work hand-in-hand with Microsoft MakeCode Arcade for game development only.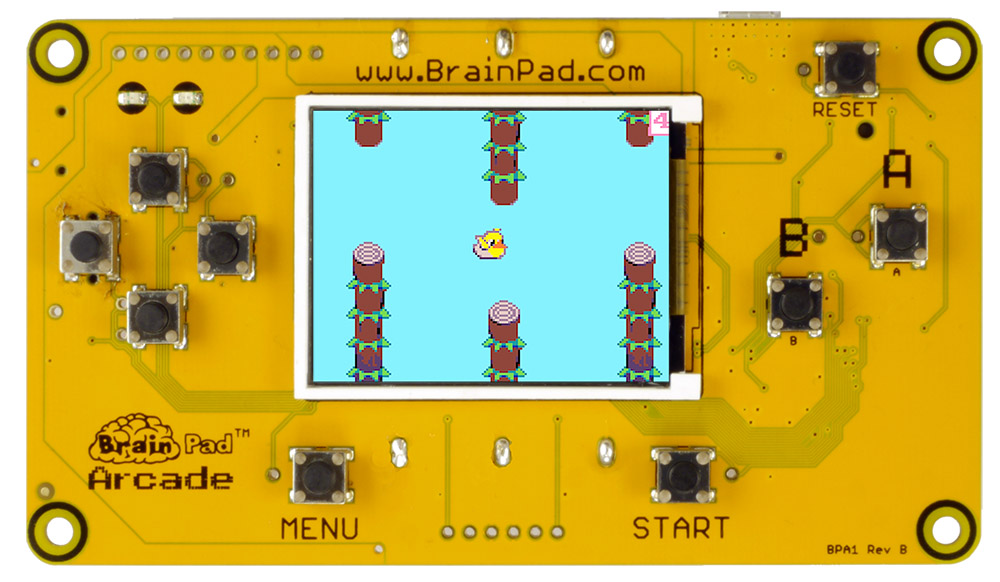 BrainPad Arcade
Start making games in minutes, thanks to Microsoft MakeCode Arcade.
---
Older Models
These older models have served well and are still in use by many schools. They are great for their specific use; however, the new BrainPad models above serve multiple topics (Robotic, Circuits, and Game development) all through the same device.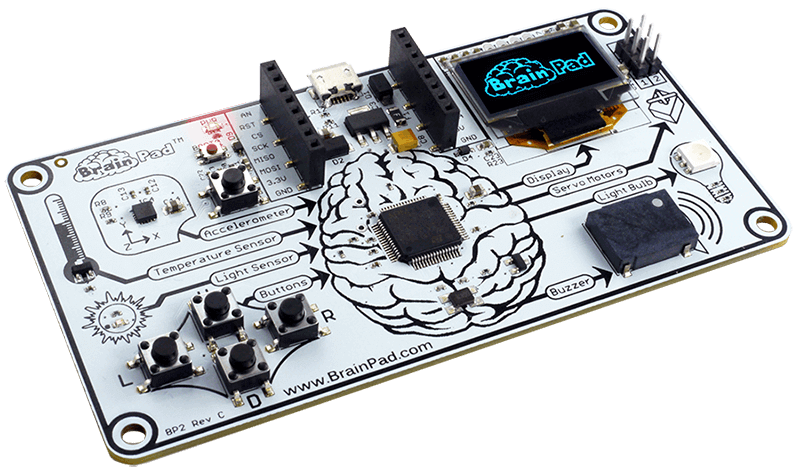 BrainPad Classic
This is a discontinued model. Contact us if interested in this model.