BrainPad Classic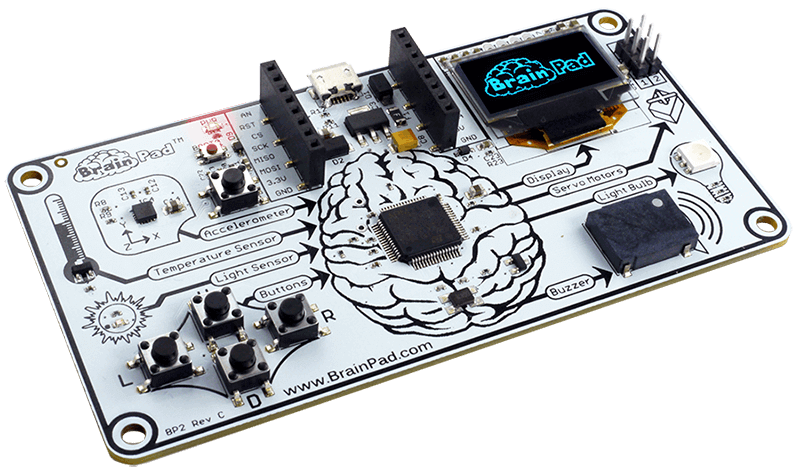 The BrainPad classic is targeted for teaching physical computing. With many included sensors and outputs, students will start learning immediately without adding any wires or needing to buy additional components.
Intuitive Workflow
The BrainPad has an intuitive 3 step flow of information: Input -> Process -> Output. Students learn that computers work in the same way the human brain reacts to sensory data.
Using Blocks to Program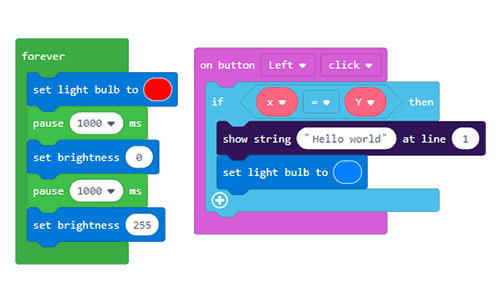 New to programming? By leveraging Microsoft MakeCode, a browser-based editor, the BrainPad is perfect starting point in your pathway to learn to code.
Using Text to Program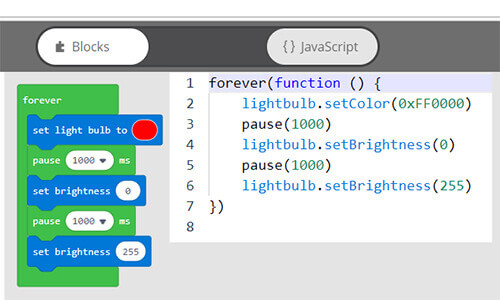 Microsoft MakeCode also has a JavaScript program editor. When you change your block program Microsoft MakeCode changes your text (JavaScipt) program for you. Changes made to the text program will automatically show up as changes to your block program.
---
Start in Minutes
No software to install, no registration is required. You can start making now!