Alligator Clips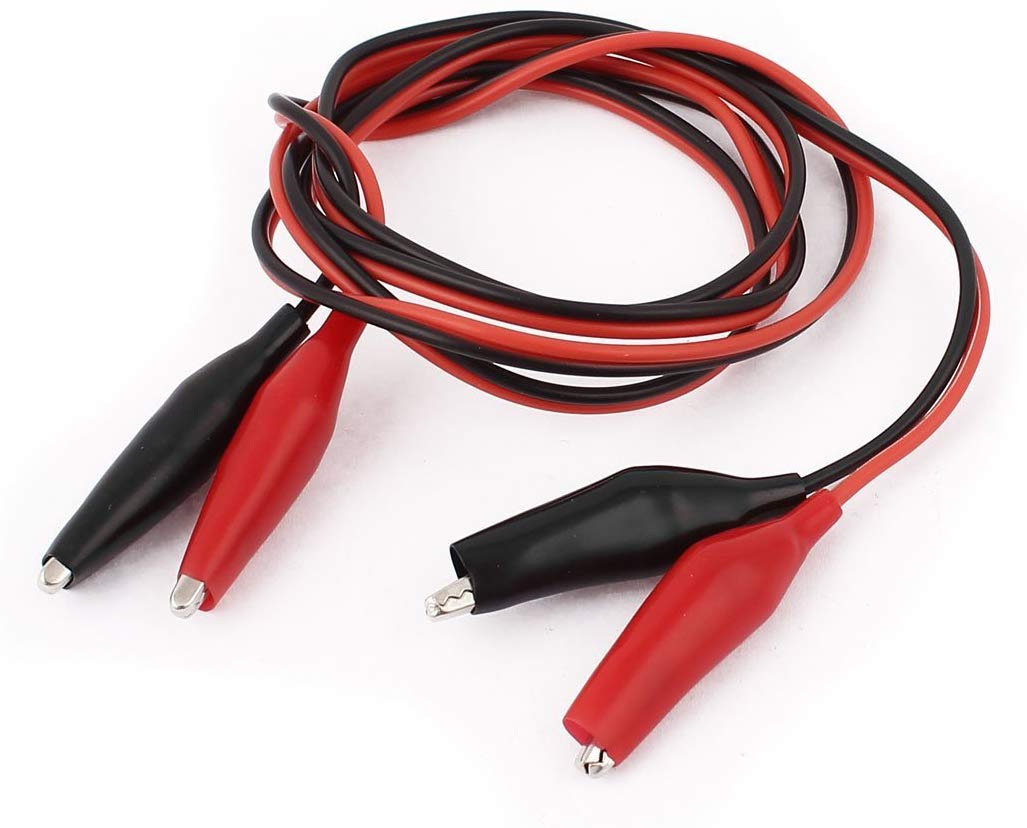 What are they
Alligator clips can be used to clip onto the small circle-shaped holes on the brainpad. They provide a solid connection in connecting to different sensors or external power. Seen in the example below, there are also alligator clips with a male ending on one side and the clip on the other. This way you can plug them into a breadboard.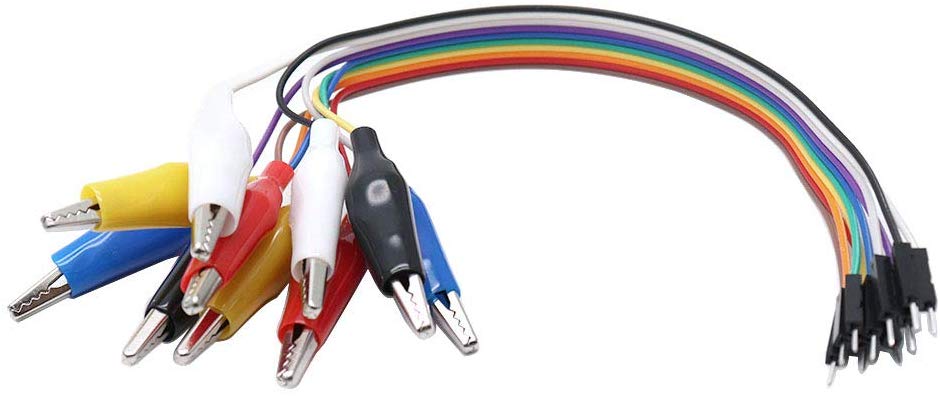 Example
Here we have an LED connected to P0 on the edge connector along with the ground connected to the LED.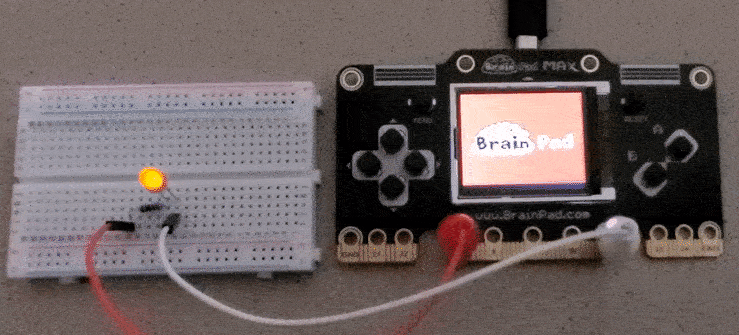 Where to get them
You can find regular alligator clips on Amazon or Aliexpress from ~$6 – ~$20 USD. If you want to use what is in the demonstration, in the search bar we typed, "alligator clip jumper wires male" on Amazon.
---