Experiment Box
The electronics lesson plans will go over the core fundamentals of circuits as well as making your own circuits for a creation. We will cover resistors, Ohms law, transistors, relays and much more. The core part about electronics is that you are also learning coding at the same time you are using a button to move a servo. We won't just be giving you the "how" it works but also the "why"
Physical computing is all around us. And if not, it should be! Why don't sprinkler systems detect for rain automatically? Even better, sprinkler systems can read the weather from the internet and know it will rain tomorrow so it will skip watering today?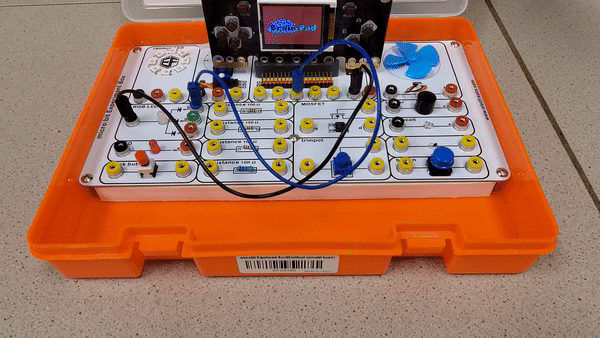 ---
Target Audience: 16+
Setup: You will need any computer with a modern internet connection. Windows, Mac, and even Chromebook will work! BrainPad Max and Elecfreak Experiment Box. You can also use other similar kits that have the components broken out on separate circuits. We find this easier to handle in events due to being all self contained.
All lessons have to be done in a sequence but can be stopped at any lesson. All lessons are designed to be 20-min or learning and 40-min of lab/hands-on. See the Event Planner home page for details.
The electronics lesson plans will go over the core fundamentals of circuits as well as making your own circuits for a creation. We will cover resistors, Ohms law, transistors, relays and much more. The core part about electronics is that you are also learning coding at the same time you are using a button to move a servo. We won't just be giving you the "how" it works but also the "why"
---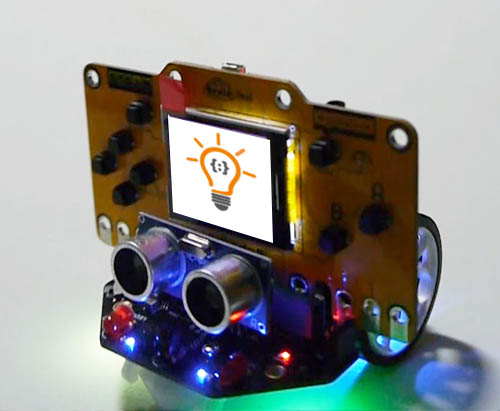 Color Rotator
Build a Color Rotator using digital inputs and outputs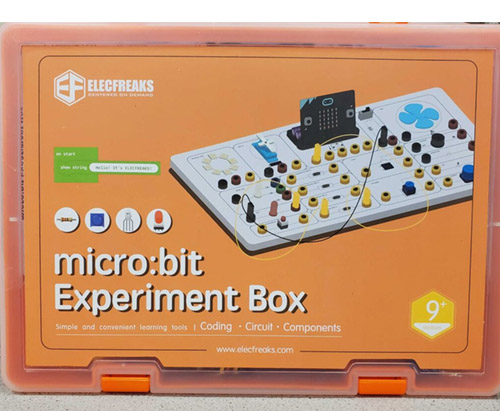 City lights
Use the light sensor (analog input) to activate the city light.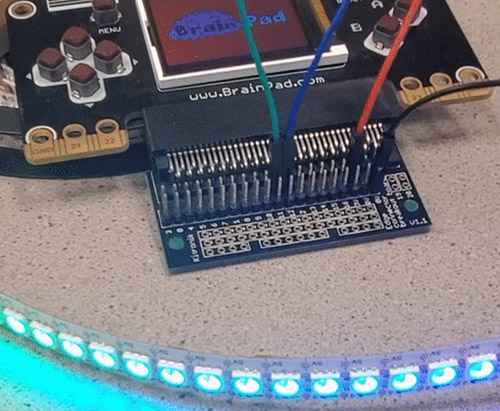 Cool light effects
Control light intensity using PWM.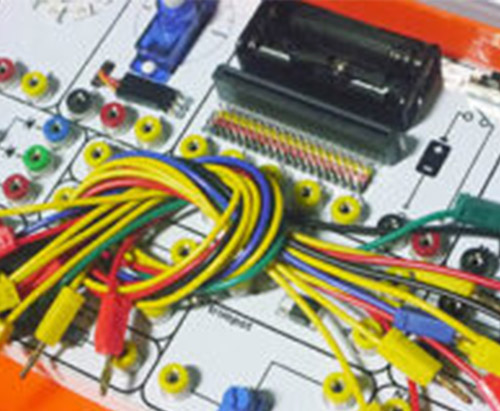 More with PWM
Move servos and make sounds with PWM.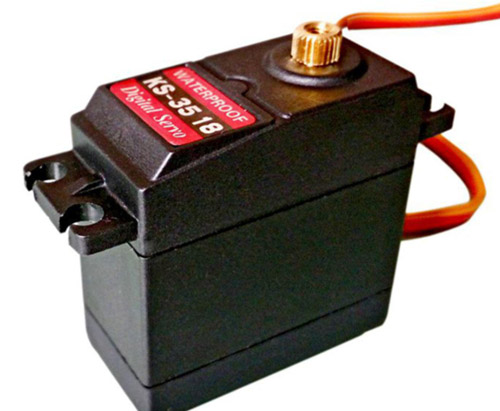 Motor Control
Driving a motor requires a transistor. Activate the motor and even control its speed.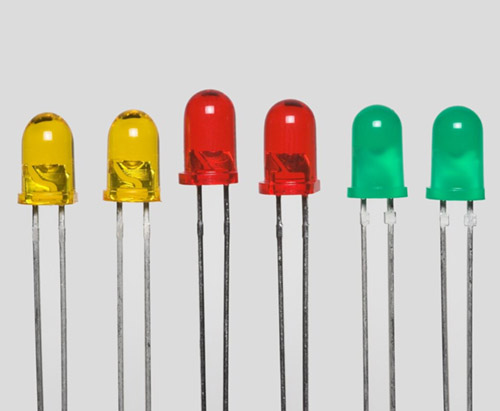 Smart LEDs
An LED is on and off, a smart LED is colorful and unlimited fun.
---
Lesson Plans
This series is part of multiple lesson plans provided for different uses. The lesson plan main page includes further details and a prerequisite lesson for this series.