Adopt-a-bot Series and AI
Self-driving cars? Great! Let us make sure we are educating on what AI (Artificial Intelligence) really is about. We start by learning about basic movements with robots and motors. Sensors are now added to the mis to sense the world and give the robot intelligence.
Target Audience: 13+ for initial classes showing robot movements. 16+ when we start talking about AI. Ideal series for robotic competitions.
Setup: BrainPad Max and one of these the following robots: DF Robot Maqueen, Yahboom…… You will also need black tape on white paper in the advanced steps.
All lessons have to be done in a sequence but can be stopped at any lesson. All lessons are designed to be 20-min or learning and 40-min of lab/hands-on. See the Event Planner home page for details.
---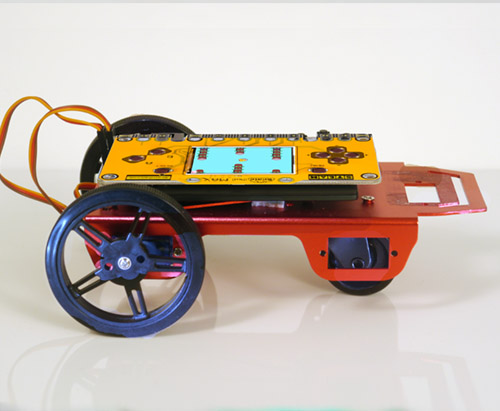 Adopt-a-bot
Here is an adoption event for a robot pet! They will learn how to care for the robot and how to make it take its very first steps. Students may also pay an adoption fee and take the robot home to practice more.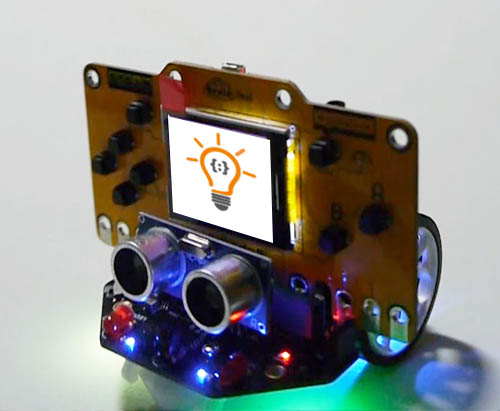 Police Cars Dancing Disco!
Start adding sounds and lights to your robot and show your best moves.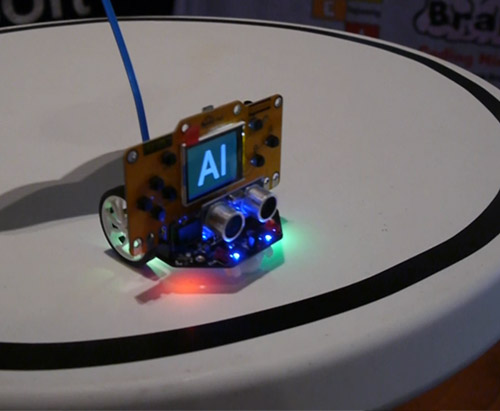 Don't Fall Off the Edge
We will start adding AI to the robot by reading some sensors to dance on a table without falling off.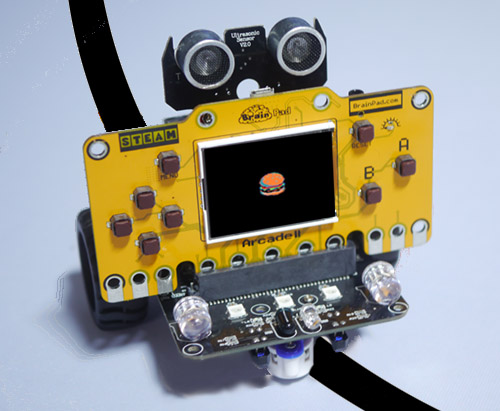 Food delivery
The robot will learn how to follow a path, maybe its food delivery route!
Lesson Plans
This series is part of multiple lesson plans provided for different uses. The lesson plan main page includes further details and a prerequisite lesson for this series.