BrainClip Beyond
This page covers the remaining modules in the kit.
Prerequisite
BrainClip Analog lesson should be completed before this lesson.
Ultrasonic Sensor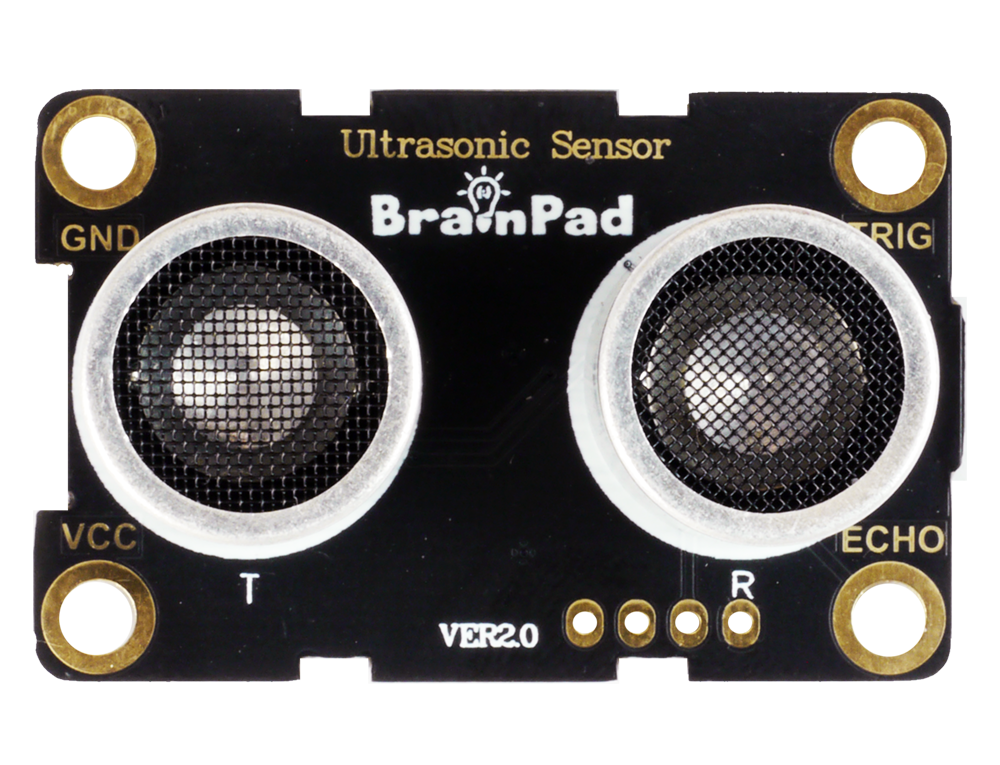 The connections are as follows
TRIG -> P0
ECHO -> P1
GND -> GND
VCC -> 3V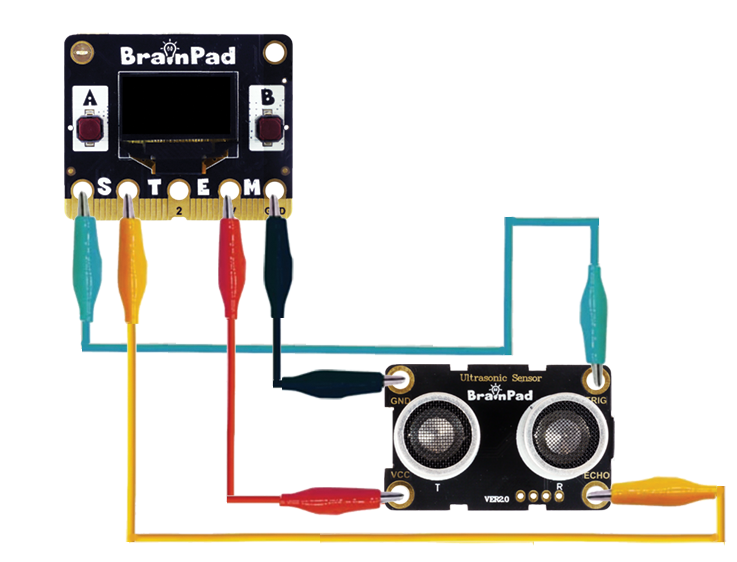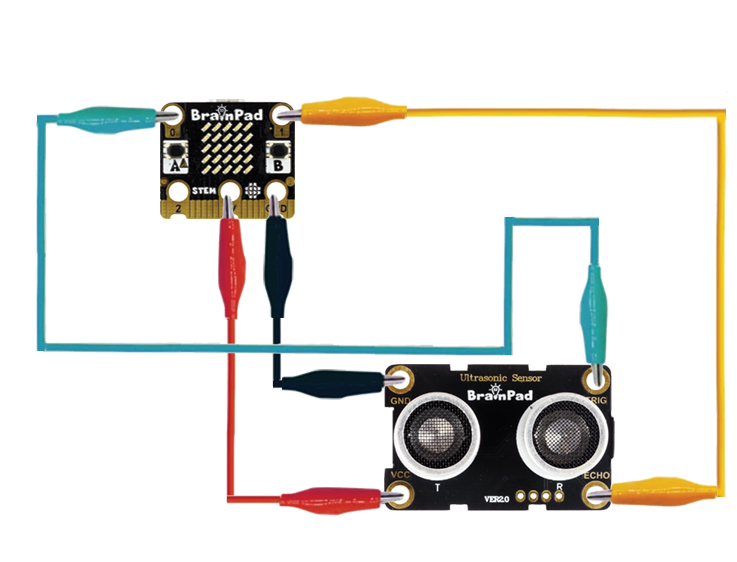 The Ultrasonic sensor is used to measure distance. These are covered in the Distance element lesson. The only difference between this sensor and other sensors found on the market is that this sensor will work at 3.3V. This means the VCC pin can be connected to 3V pin on the BrainPad.
---
Buzzer Module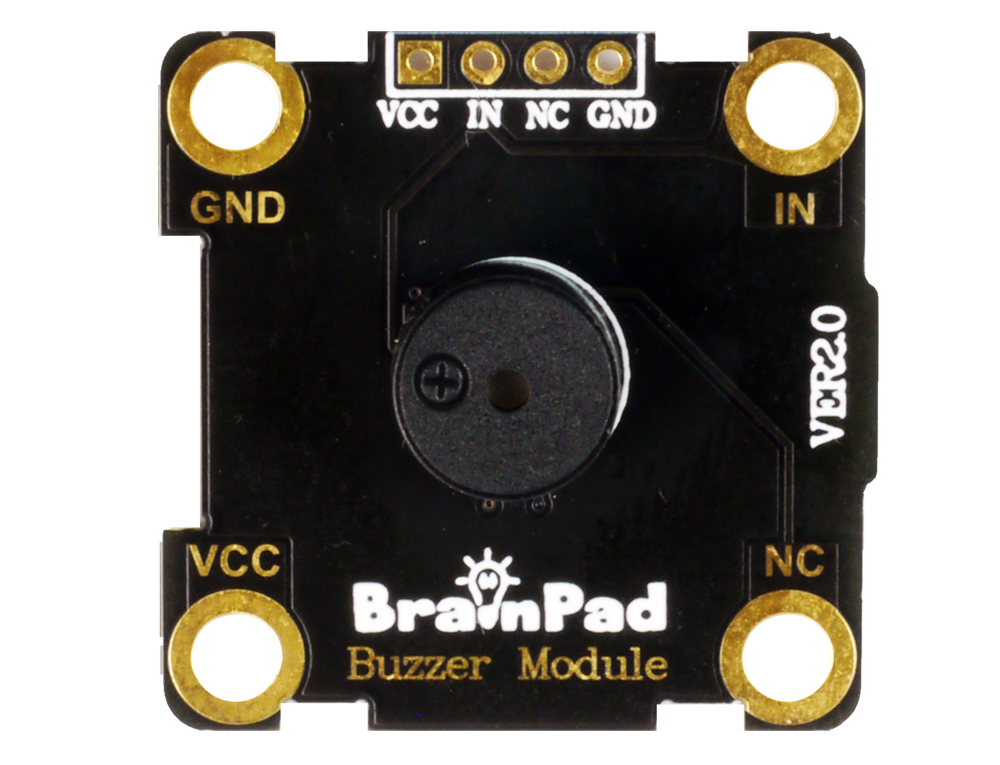 The connections are as follows
IN -> P0
GND -> GND
VCC -> 3V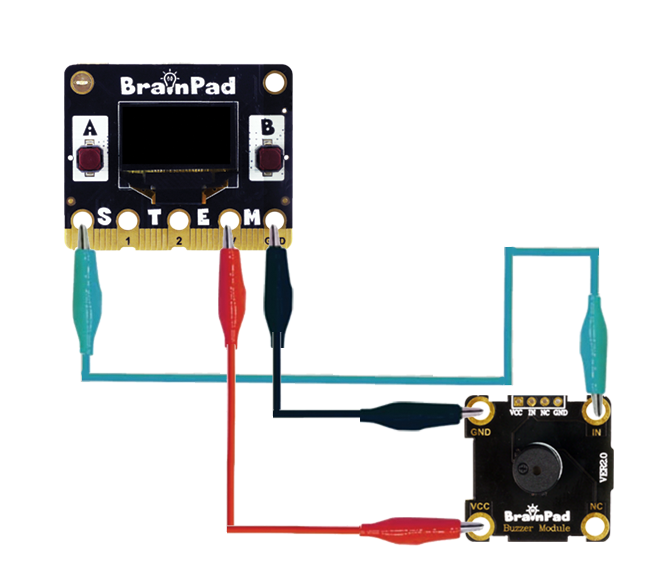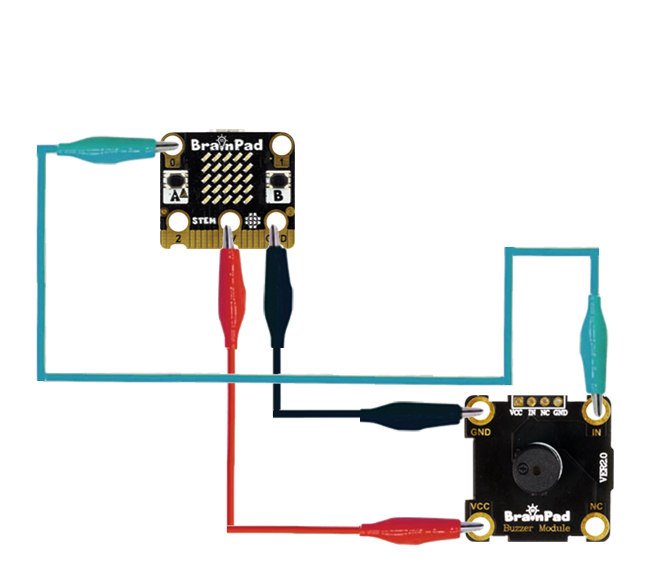 This is a passive module with a mechanical vibrator. This can be controlled using Sound Element.
---
LED Ring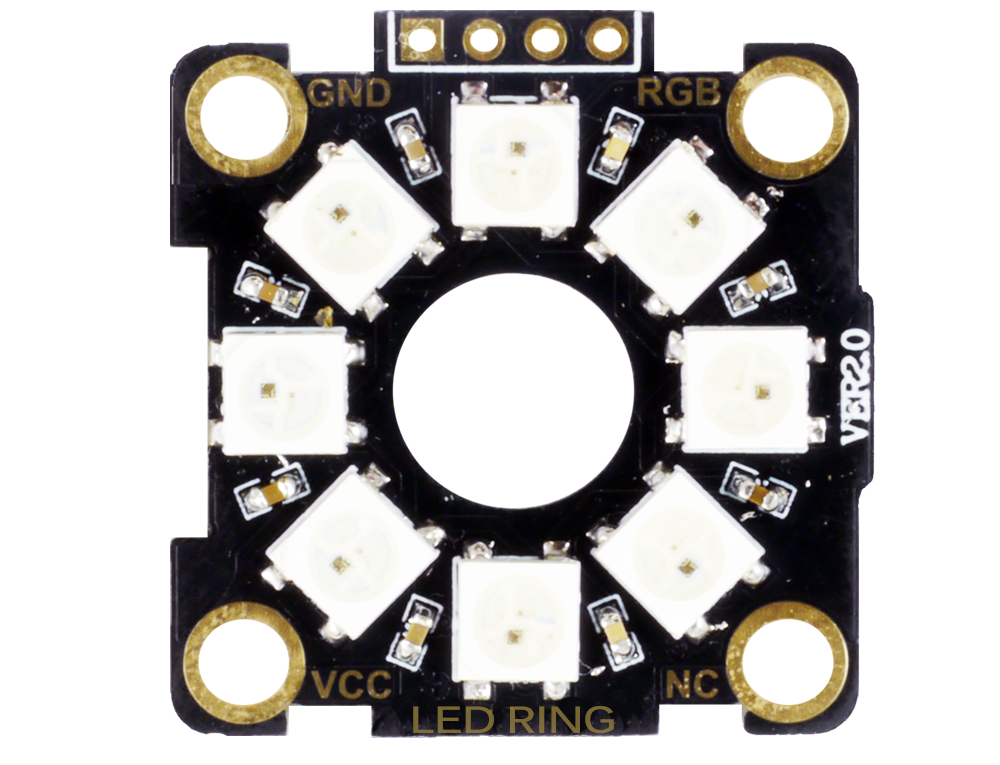 The connections are as follows:
RGB -> P0
GND -> GND
VCC -> 3V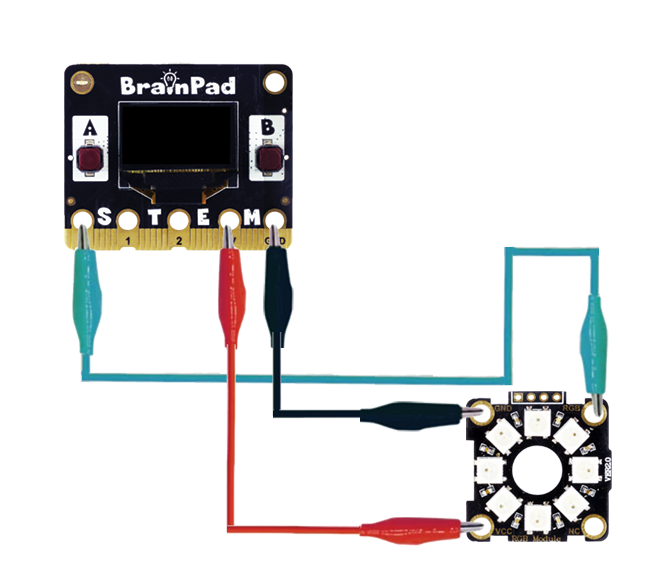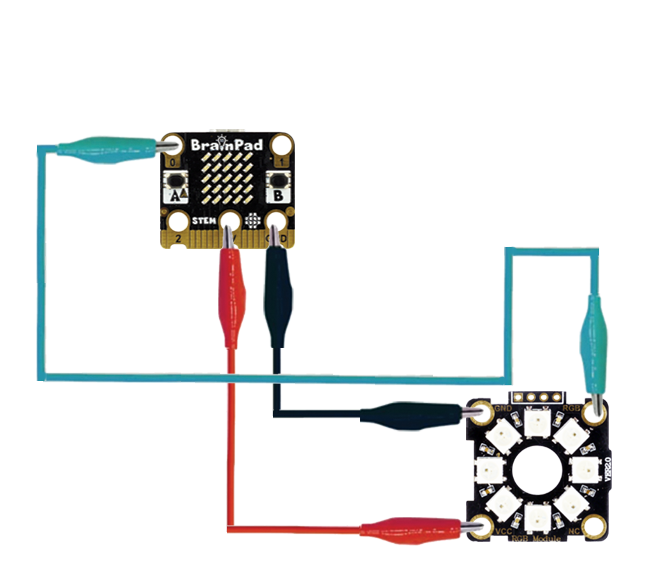 These are smart LEDs that listen to commands coming in from the RGB pad to set their color. The Neopixel Element lesson shows how they are controlled.
---
IR Receiver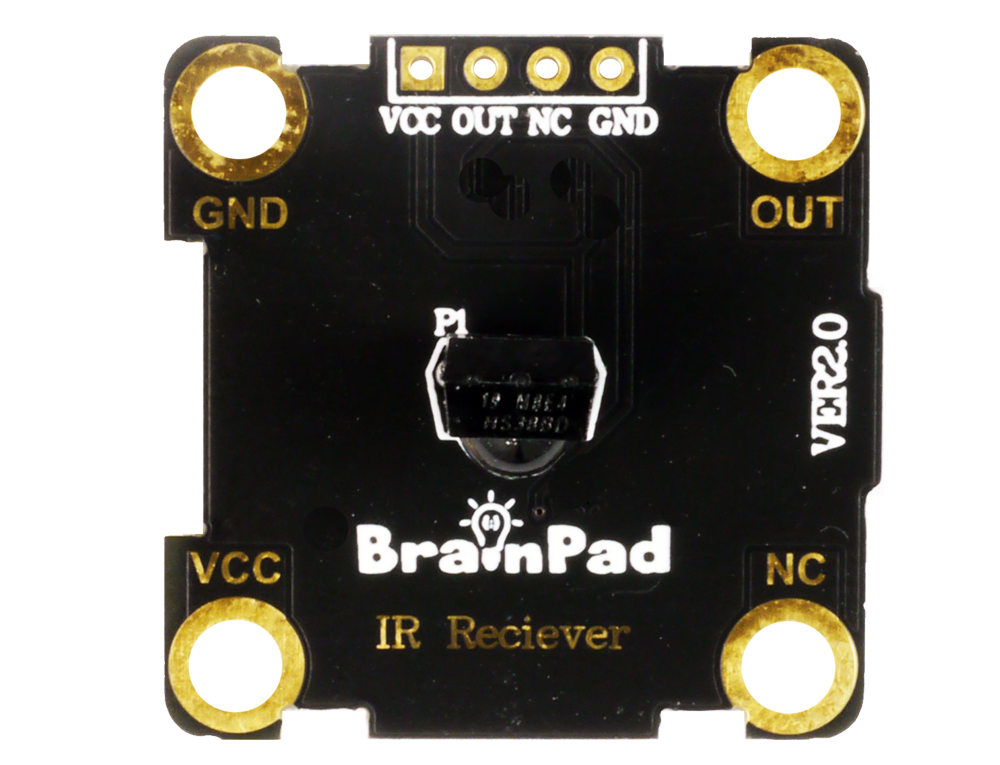 The connections are as follows:
OUT -> P2
GND -> GND
VCC -> 3V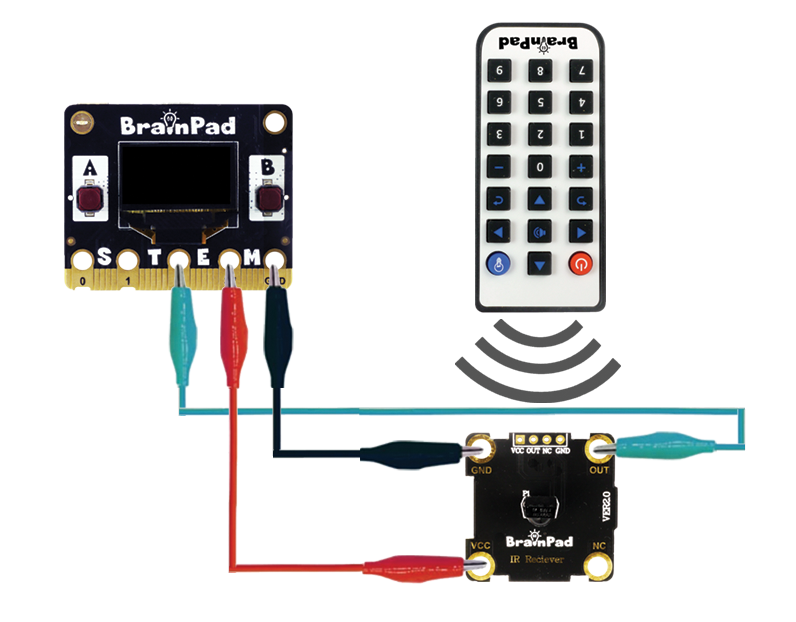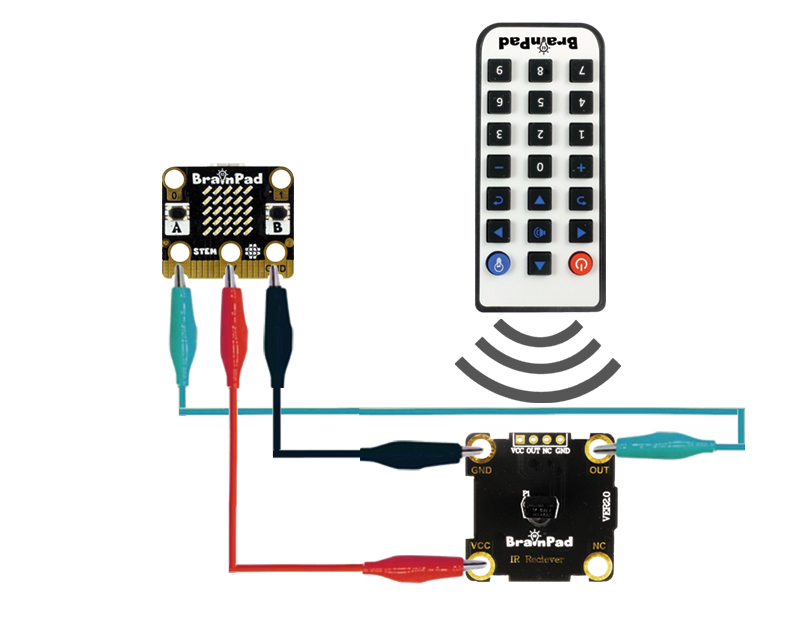 This receiver works hand-in-hand with the included IR Remote. The Infrared lesson covers the details.
---
What's Next?
Combine the the sensors with Drawing and Gaming lessons to invent something from your imagination.
---
BrainStorm
Sensors convert things in our physical world to a number that the computer can see and process. Output Modules take a number and convert it to something in our physical world. Do these modules create a portal between the physical world and the computer's digital world? How do we know we are real and not just another computer program, and that everything we see is just a number?