Open Design

The BrainPad is a mission to enable every kid with the necessary future-knowledge. To do so, the complete design is free and open source, licensed under Creative Commons CC-BY.
---
Open Hardware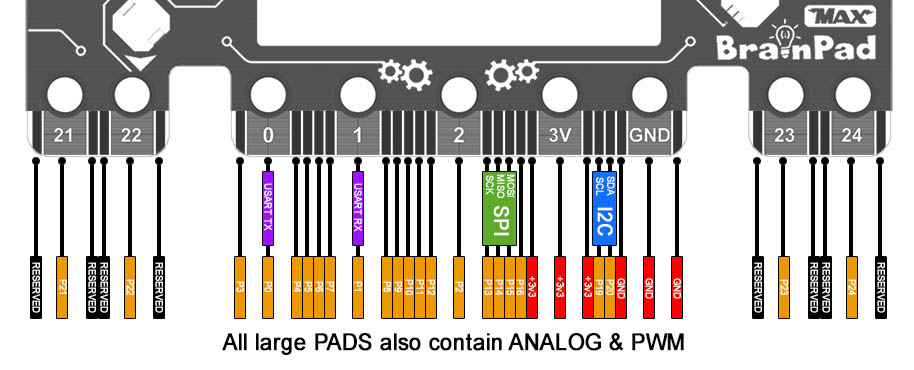 With two form factors to select from, standard and extended, you have the option depending on your requirements. The BrainPad uses the extended form to give the user arcade-like buttons. When designing an accessory, make sure the extended width would still be compatible.
---
Logo and Design Licensing

You are allowed to use the BrainPad logo in marketing materials when referring to the BrainPad board unmodified or referring to the BrainPad website and materials. Also, the complete BrainPad design is available to you to reproduce the BrainPad, licensed CC-BY so you are free to use it in any way you like. However, to call the board you are producing BrainPad and to use our logo, you must follow these requirements:
You must include the wording"Produced by ….." on your boards. For example, our BrainPad boards will have "Produced by GHI Electronics".
The design can not be modified, except for adding the manufacture.
At no cost to you, you may use the BrainPad pad logo with written approval from GHI Electronics.
The BrainPad name and logo continues to be a Copyright of GHI Electronics!
---
Open Software

While in theory you can port hundreds of different software platforms to the BrainPad hardware, we have chosen Microsoft MakeCode as the officially supported software platform. This platform is free and open, and give the users the options of using blocks, JavaScript and Python.
---
Accessories Ecosystem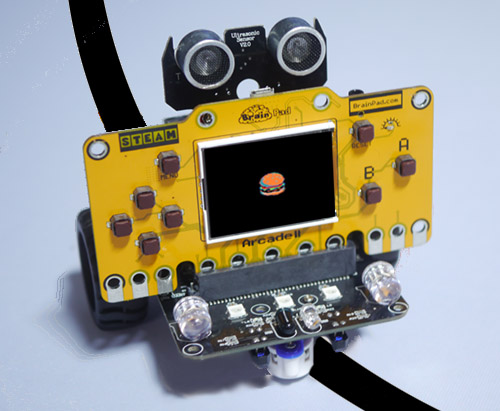 The market is full of useful accessories, and we've assembled a list of our favorites.