Covered Devices

This page is for BrainPad Pulse and BrainPad Tick. Here are the pages for older models, the BrainPad Arcade and BrainPad Classis.
---
Safety First!
First thing first, we need to think safety. All common sense and no major concerns.
---
Is it plugged in?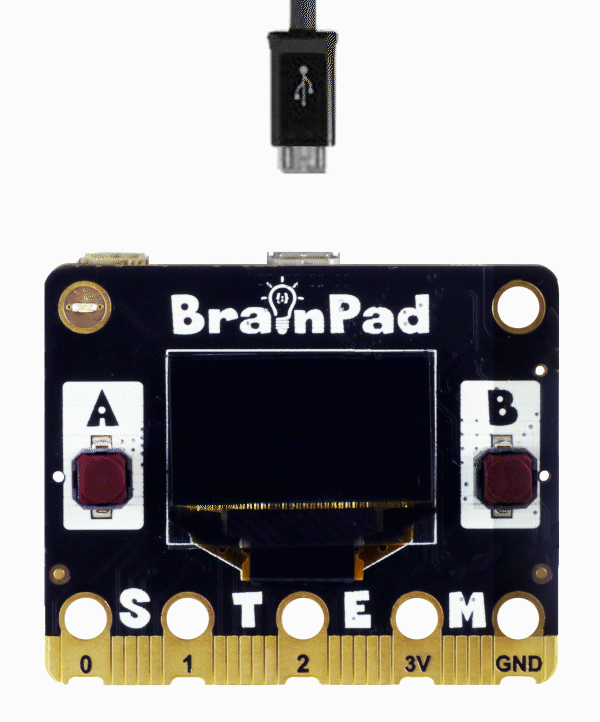 Make sure the BrainPad is not connected to any accessories and then use the included USB cable to connect it to your computer.
Coding 101
You have multiple options to start coding. but DUE is the recommended starting point. DUE supports multiple syntax styles, covering C, C++, C#, Visual Basic, BASIC, JavaScript, Java and Python! Learn more about DUE.
If you are working with a very young students who can't type yet, then scratch blocks is a good option.
---