GHI Electronics, the maker of the BrainPad is committed to the future of STEM education. Getting the word out to students about career opportunities in STEM that they might not have been aware of is part of that mission.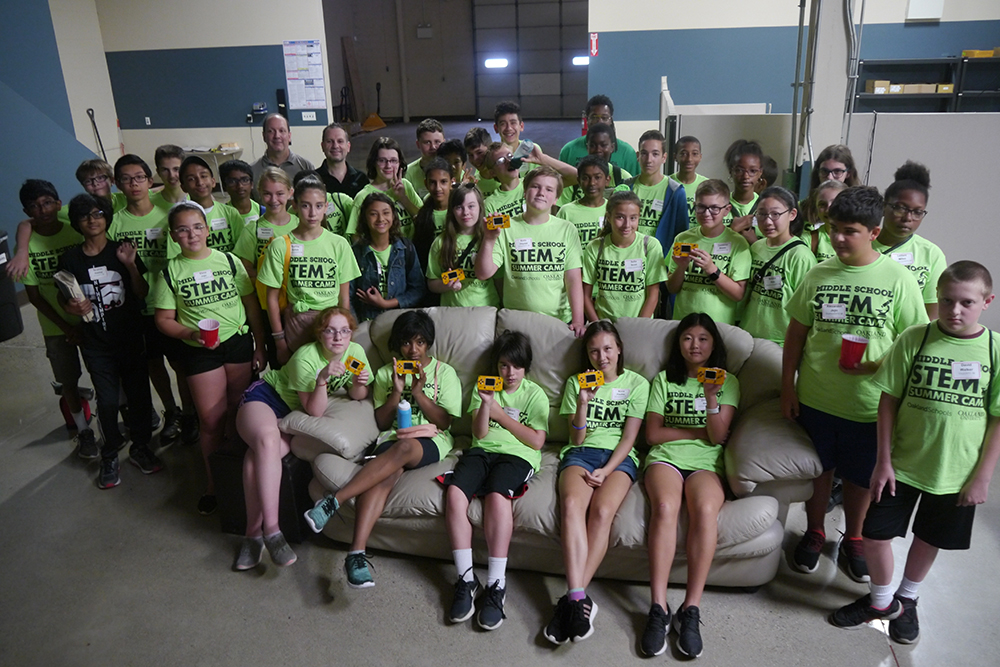 We had the pleasure of hosting over 50 visiting "future" coders, at our facility, from the Oakland School Summer STEM Camp program. We divided into three groups that focused on GAMES, ROBOTS and ELECTRONICS

The "ROBOT" group worked with team member Joel discussing how robots make humans lives easy by simplifying repetitive tasks and making them easier. We used the BrainPad and SpaceForce game to demonstrate.
The "GAME" group worked with team member Jason to program a 60-sec Game using BrainPad Arcade and Microsoft MakeCode.
Check out the game they made here!
The "ELECTRONICS" group took a tour with team member Gus of the facility where we make the BrainPad. They got to see how very small parts are picked up and placed onto blank PCBs. They were able to follow the whole process required to make an electronic circuit board.
Gus got to step away from running the business and focus on his passion of exciting people about technology.