Where is the Kit?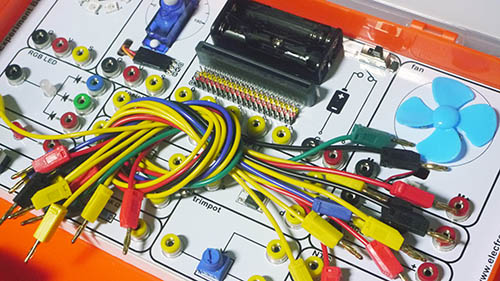 Asking students to use a fixed kit will hinder their imagination. Students are inventors if given the chance. Let alone that kits cost hundreds of dollars!
These projects are examples of what can be done using the BrainPad, on its own, or combined with low-cost accessories options
We suggest starting with Games with no additional necessary hardware. When ready, move into Robotics to learn the basics electro-mechanics and physical-computing. Finally, jump into electronics topics using off-the-shelf modules or prototype circuits from scratch.
---
---

Microsoft MakeCode Intro Courses
Microsoft has created courses on how to use all the MakeCode blocks with your BrainPad. The courses start with block based program and transitions to JavaScript coding. Everything you create can be downloaded onto your BrainPad.
---