Visit our booth at MACUL. The conference is one of the Midwest's largest educational technology conferences with 5000+ educators from across Michigan, the region, and Canada. Stop by and visit us at booth #225. We'll be showing off BrainPad, along with some cool new things to check out.


"Find your Pulse coding with BrainPad"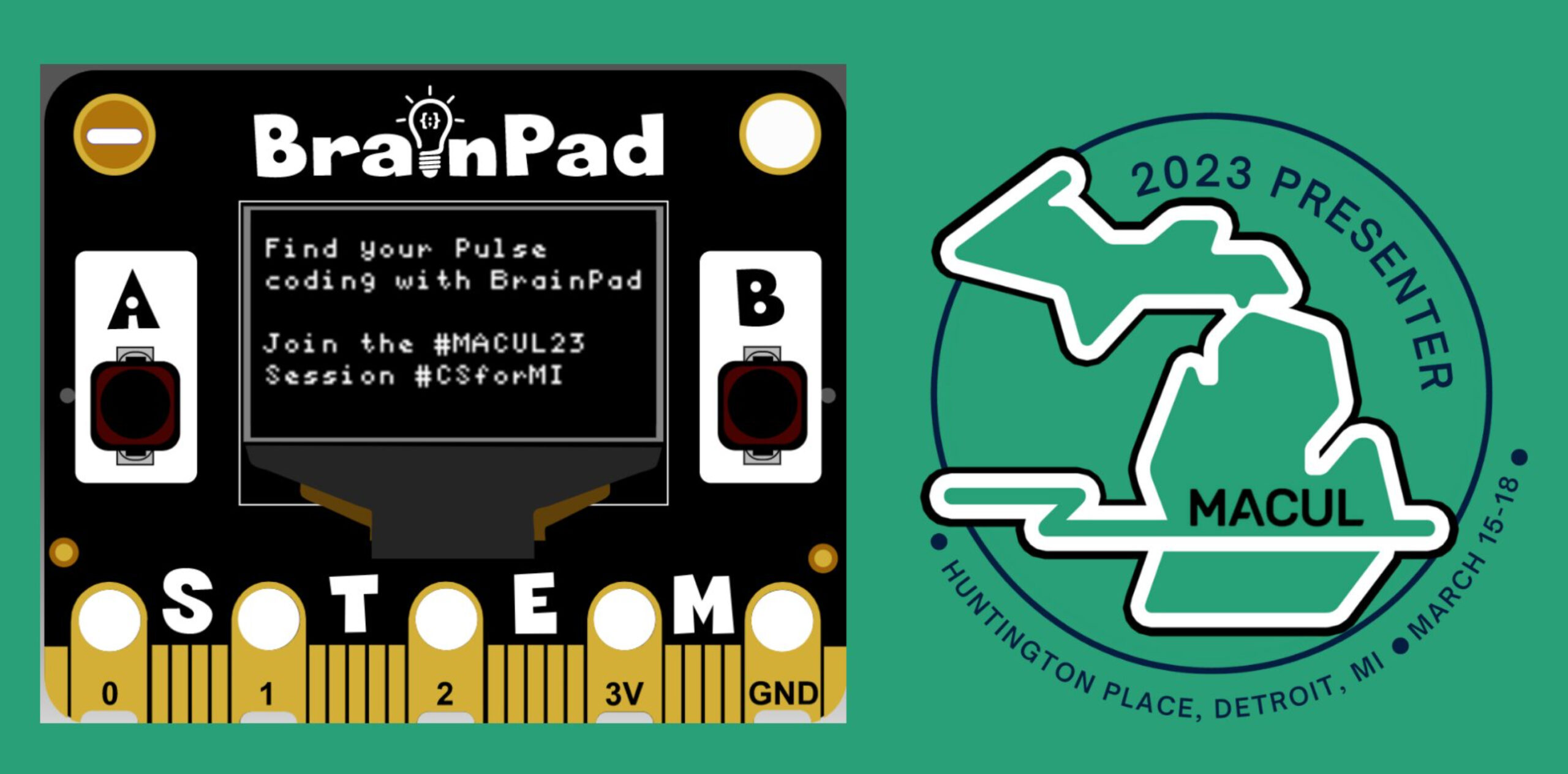 Eden Konja & Melissa York from Notre Dame Preparatory School and Marist Academy will be conducting an onsite workshop at the conference where educators will be able to get their hands on the BrainPad Pulse and see how easy it is to use in the classroom.