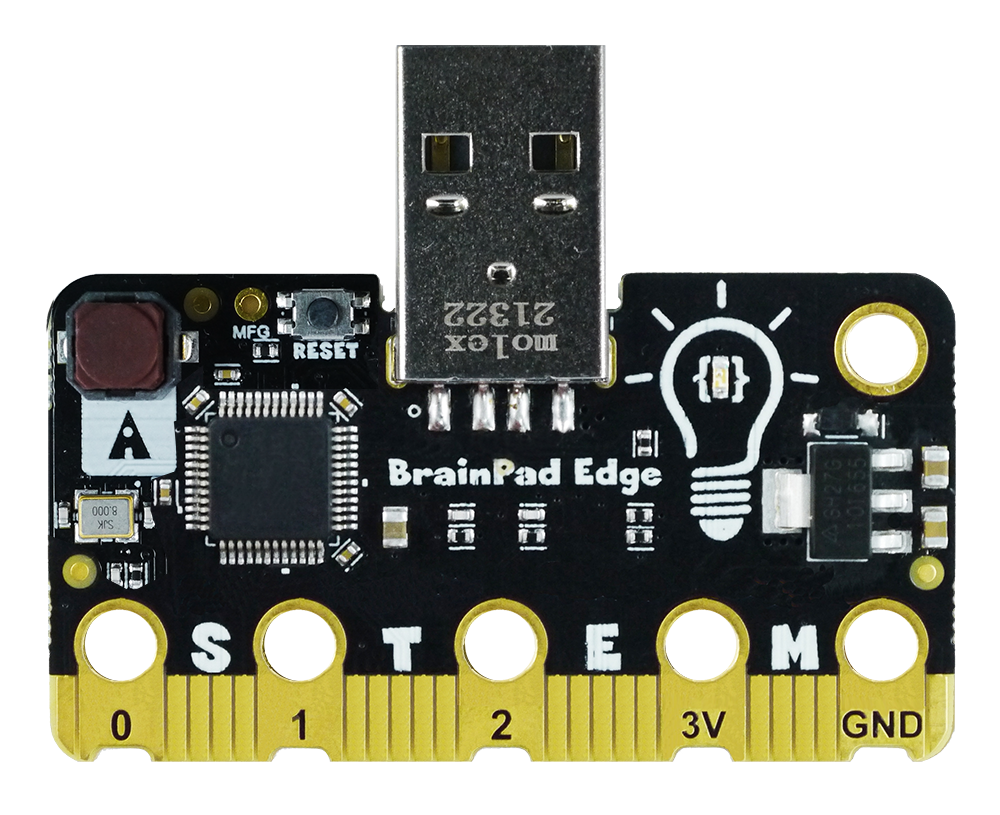 The low cost BrainPad Edge is an ideal solution for those looking for an economical solution. With a modern 32-bit processor, plenty of memory and numerous IOs, the BrainPad Edge is ready to tackle most sensors, smart LEDs, motors, and actuators.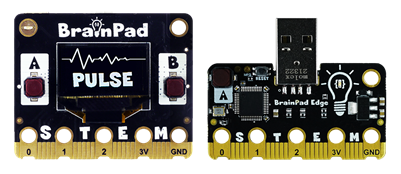 Edge vs Pulse
BrainPad Edge is very similar to BrainPad Pulse. They both work with the same accessories. The Pulse comes with a display, while the Edge comes with lower cost. MakeCode is supported by Pulse only. Both Edge and Pulse support a wide range coding options through DUE Link platform…

Did you say all coding languages?
…BrainPad Edge is powered by the recently-announced DUE Link platform. This software allows the Edge to be coded in by almost any coding language and using any modern platform. Go ahead and use Python, that is the full Python, not MicroPython. Or even use C#, C++, or even Swift. Use Windows, Linux, or Mac machines. The possibilities are endless.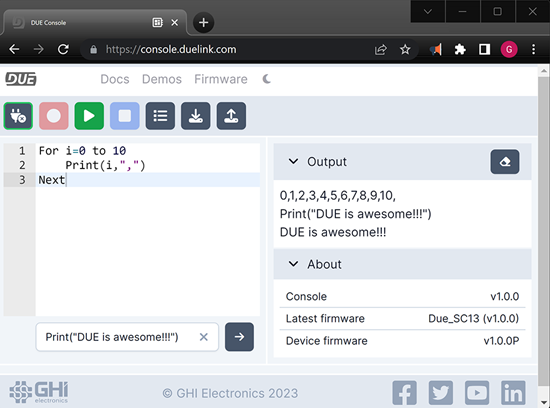 DUE Scripts, no installation necessary!
The fun does not end at Python and such, the DUE Link platform includes a scripting language allowing the device to run independent from any host. This very easy-to-learn scripting language is inspired by BASIC and Python, giving the user the simplicity and flexibility they need. The online console IDE includes everything you need to code the BrainPad Edge (and Pulse). The console includes sample code, firmware update, plug-and-play user experience. Go ahead, we invite you to try today.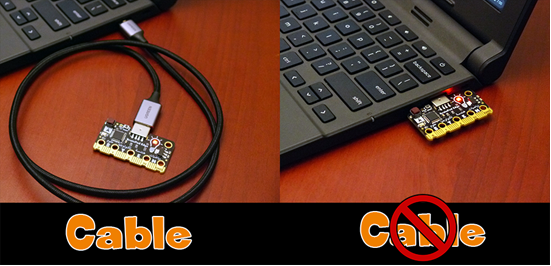 Cable or No Cable?…That is the Question!
The USB connection on the BrainPad Edge is made for easy, cable-less connection. Plug it directly into your computer or hub. Worry not, any USB cable extension can be used to give the Edge a cable if desired.