Play Hard but Play Safe

The BrainPad is an exposed electronic circuit so there are few things to consider:
Adult supervision is required for users under 13 years of age.
The circuit has sharp edges. Do not snatch the circuit from someone's hand for example.
Just like you can't put your phone in water, the BrainPad does not like water.
Keep conductive objects away from the BrainPad. A simple metal clip can easily damage any circuit.
Do not leave the BrainPad within reach of toddlers or pets.
Do not attempt to use a damaged BrainPad, especially if it heats up or make any smell when powered.
---
Easy in Easy out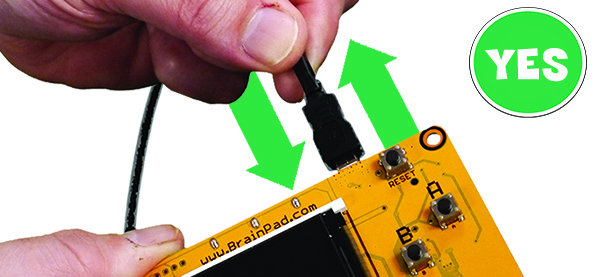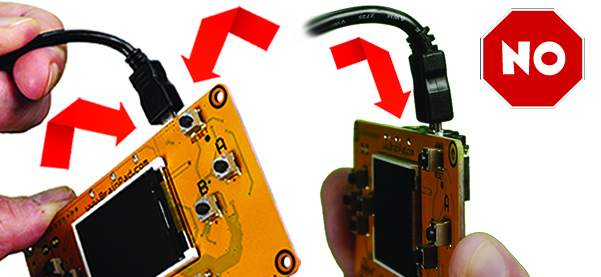 The USB cable will connect easily if the cable and the connector are aligned properly. More importantly, the cable must be pulled out straight. Pulling the cable sideways will break the USB connector and may void your warranty.
---
Watch Out!
The BrainPad may cause excessive fun!