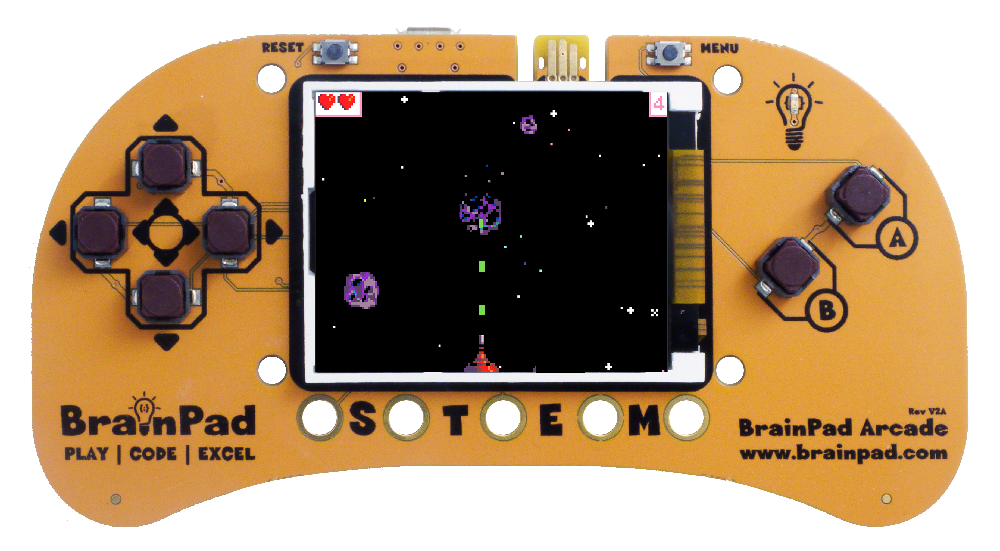 Don't Just Play Games…Make Them!
The NEW BrainPad Arcade V2. If your desire is to mostly learn to make games, then the BrainPad Arcade is the STEM tool for you. Its focus is – Making Games!
---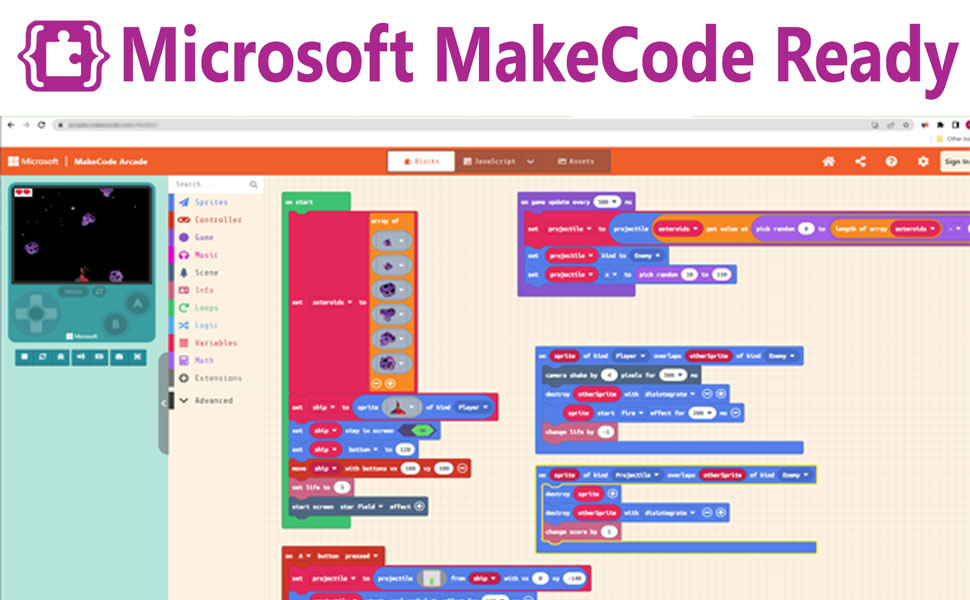 Create games inside an Internet browser using Microsoft MakeCode Arcade. Program using Blocks, Python, or JavaScript.
---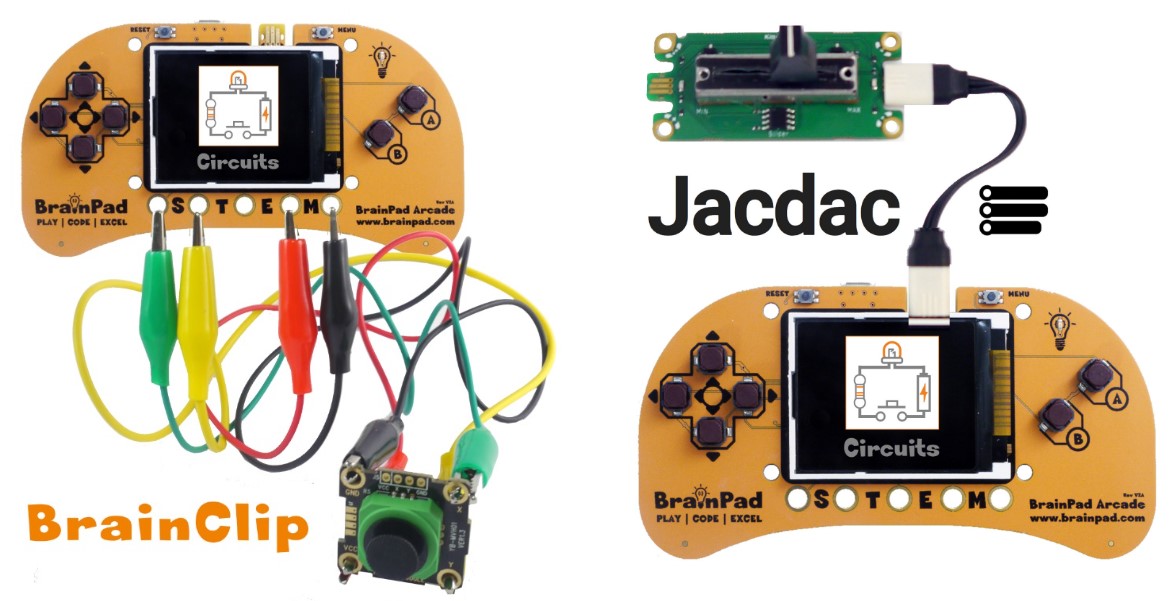 Connect Circuits Too
Connect buttons, sensors, or LEDs to control or interact with games you create. Supports both alligator clip type modules and Jacdac modules via the on-board Jacdac connector.
---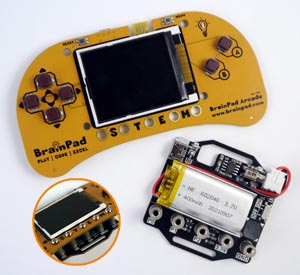 Power Option Available
The Arcade's edge pads are compatible with the BrainPower rechargeable battery module and can be purchased as a set. Now you can take your games with you!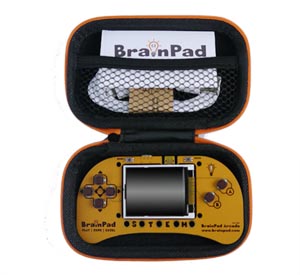 Reusable Case
The reusable case that the BrainPad Arcade comes in keeps it safe when not in use and also reduces waste.