"Don't just play games, make them" is the mentality behind BrainPad Arcade. With the full support of Microsoft MakeCode Arcade, users can build hundreds of arcade-style games. Go beyond games to use sensors and learn about circuits, or even build robots!
Features
Microsoft MakeCode Arcade Ready
1.8″ 160×120 Color Display
Jacdac Connector
Alligator Clip Pads to Connect Circuits
Buzzer Speaker
8x User Buttons
Includes USB Cable
Includes Carrying Case
---
MakeCode Arcade
Create games with an Internet browser using Microsoft MakeCode Arcade. Program in Blocks, JavaScript, or Python.
---
Play the Games you Create!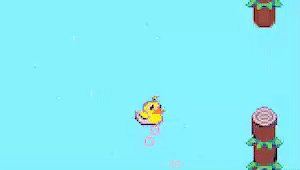 Download finished games to the BrainPad Arcade over USB, and play them on the hand-held device.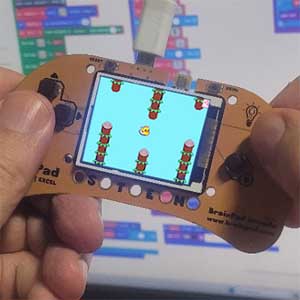 ---
Rechargeable Power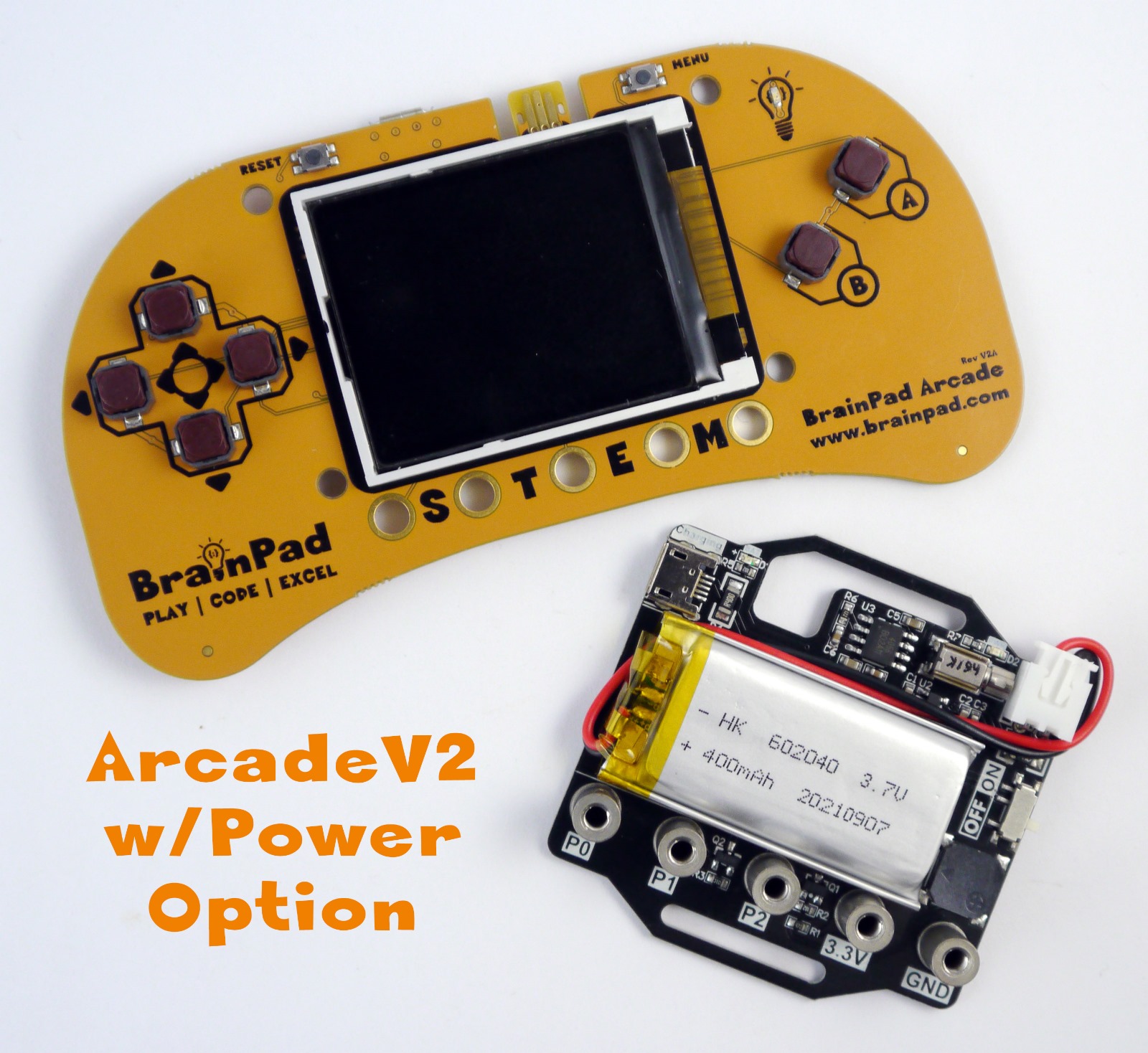 BrainPower Accessory is a perfect backpack for the Arcade as it gives it an on-the-go rechargeable power option.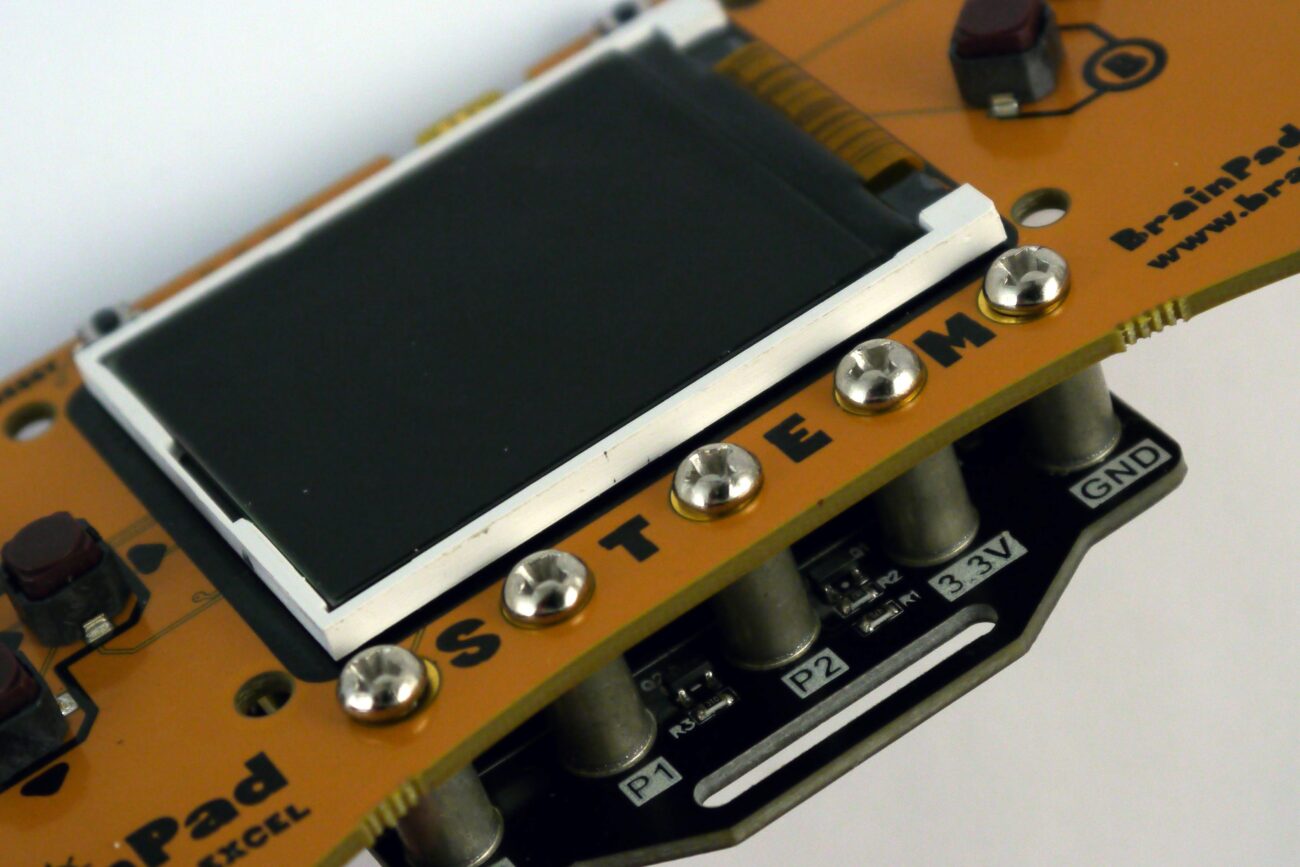 ---
Connect Circuits Too!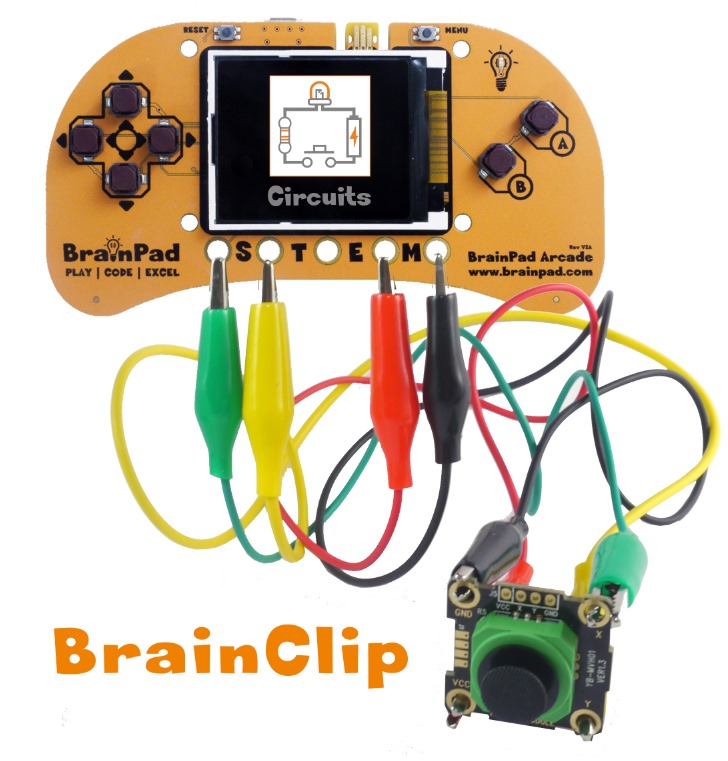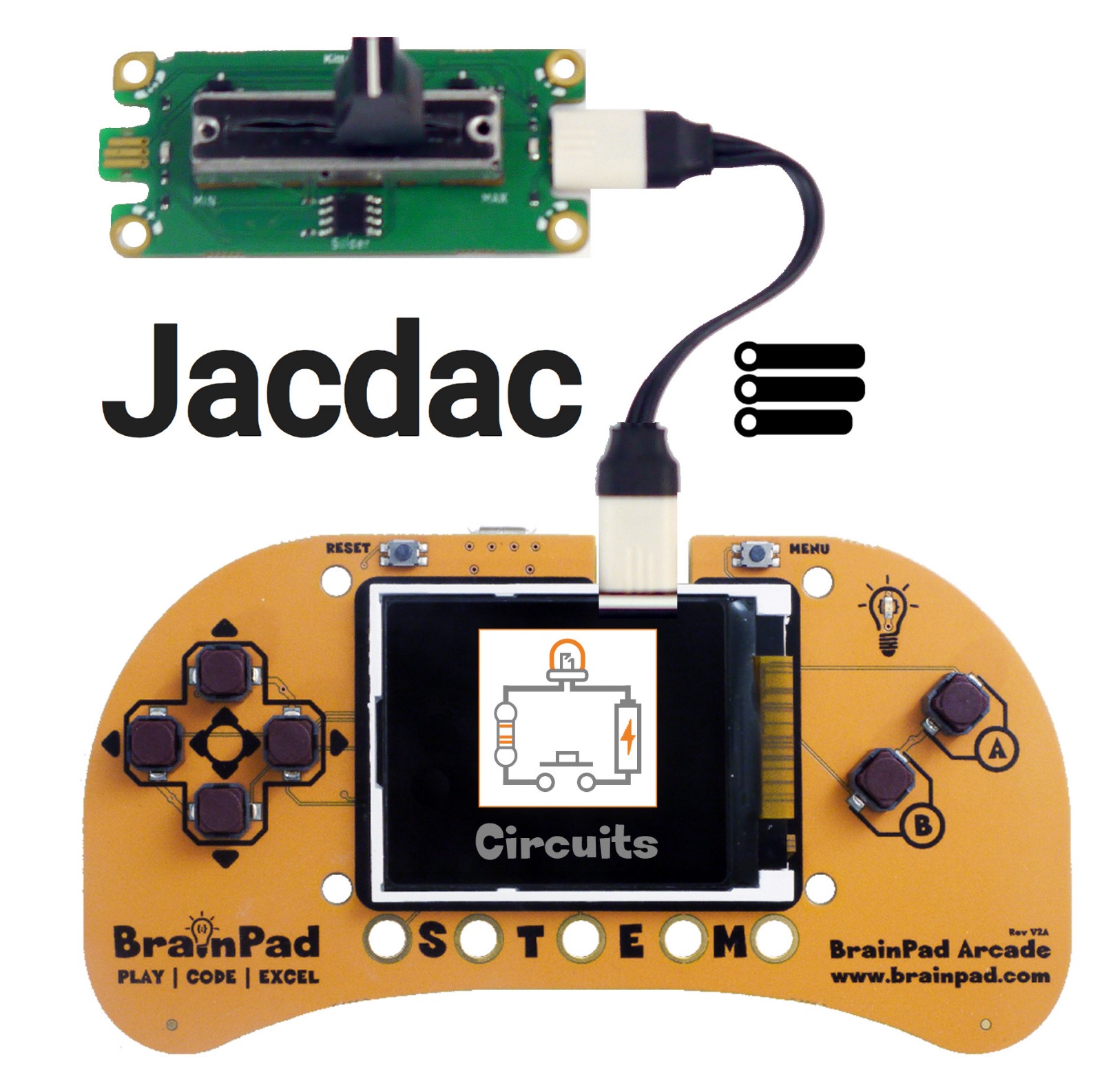 Connect buttons, sensors, or LEDs to control or interact with games you create. Supports both alligator clip type modules and JACDAC modules via the on-board JACDAC connector.
---
Start Coding
Whether you have a BrainPad Arcade or not, start now with Microsoft MakeCode Arcade Simulator.
---
Ordering Info
| Name | Part Number | Price |
| --- | --- | --- |
| BrainPad Arcade | BPC-ARCADE-AR2B | $39.95 |