These official accessories work hand in hand with provided lessons.
---
---
Plug-and-Play
The shape of the edge of the BrainPad Pulse allows for expandability. There are two ways to expand your board, by using clips on the circle pads or by plugging into a "motherboard".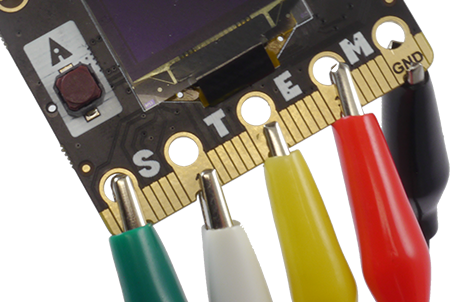 The circle pads are used with alligator clips.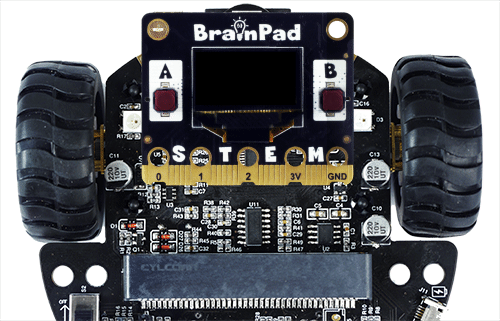 The edge pads allows for plugging into accessories.