These official kits work hand-in-hand with provided lessons.
BrainBot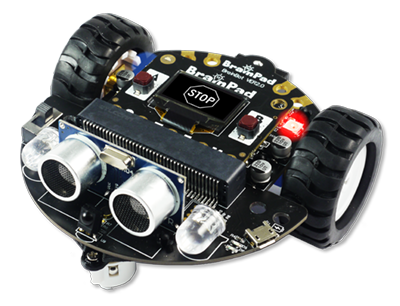 Robotics and AI kit with multiple sensors
BrainGamer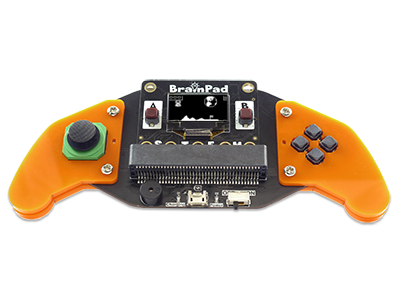 Gaming controller with rechargeable battery
BrainPower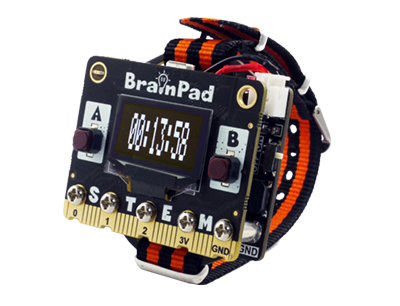 Rechargeable & wearable power pack
---
BrainSense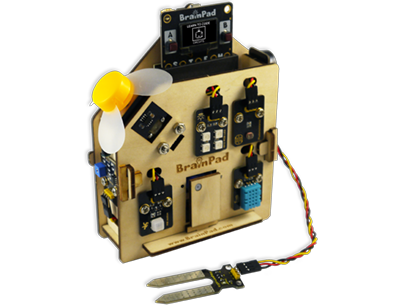 Smart House with sensors
BrainTronics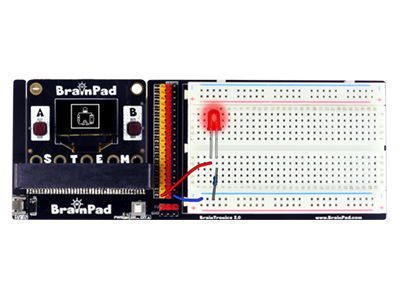 Circuit breadboard with multiple modules
BrainClip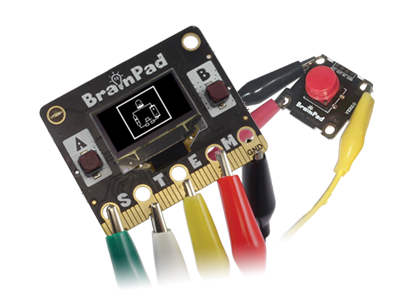 Clip wires with multiple circuit modules
---
Plug-and-Play
The shape of the edge of the BrainPad Microcomputers allows for expandability. There are two ways to expand the Microcomputer, by using clips on the circle pads or by plugging into a "motherboard".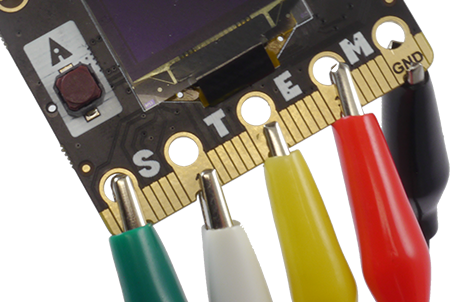 The circle pads are used with alligator clips.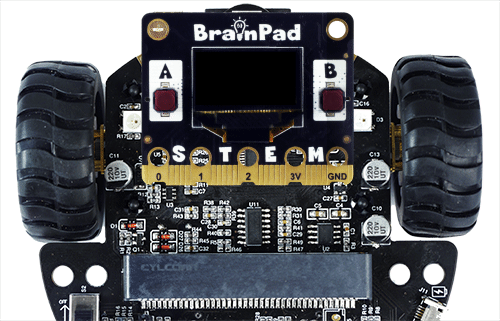 The edge pads allows for plugging into accessories.
See the devices page to learn about all the available Microcomputers.