Coding circuits was never easier. The BrainClip Kit uses alligator clips to easily connect the clips to any BrainPad.
Features
Solderless connections using clips.
Several sensors for understanding inputs from physical world into the "brain".
Several outputs for understanding how the "brain" controls the physical world.
Remote control for wireless control.
Kit Content
Color LED light
Color LED ring with 8x individually controllable lights
Distance sensor
Light sensor
Buzzer speaker
Red button
Green button
Sound sensor
Analog rocker module
Motion detector
Infrared receiver
Infrared remote control (battery included)
10x alligator clip wires
Reusable case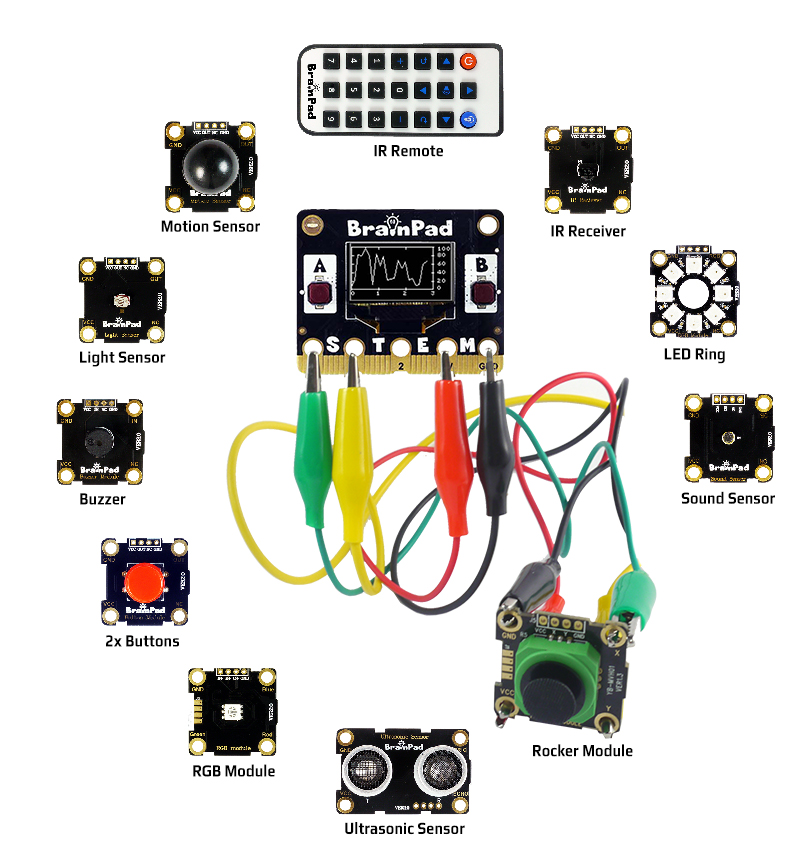 ✱ Requires one of the BrainPad Microcomputers, NOT INCLUDED!
---
BrainPad Compatibility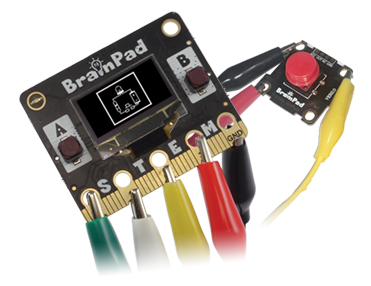 The BrainClip Kit uses alligator clip wires for connections.
The clips provide an easy way for coding circuits.
---
Ordering Info
| Name | Part Number | Price |
| --- | --- | --- |
| BrainClip Kit | BPK-CLIP-2 | $39.95 |