BrainSense kit is an excellent demonstration of how smart homes and connected cities are built. It includes several sensors and actuators to sense and control the surrounding environment.
Features
Environment Sensors
Motors
Sound Alarm
Use included "house" or make your own!
Assembled house fits inside case
Kit Content
Laser Cut Wood House
Controller Board
Alarm Speaker
RGB LEDs
Flame Sensor
DC Fan Motor
Steam Sensor
Motion Sensor
Light Sensor
Temperature & Humidity Sensor
Soil Moisture Sensor
Battery Holder
USB Cable
10x Sensor connecting wires
Screws, Nuts, Screwdriver
Door and Servo Motor
Reusable storage case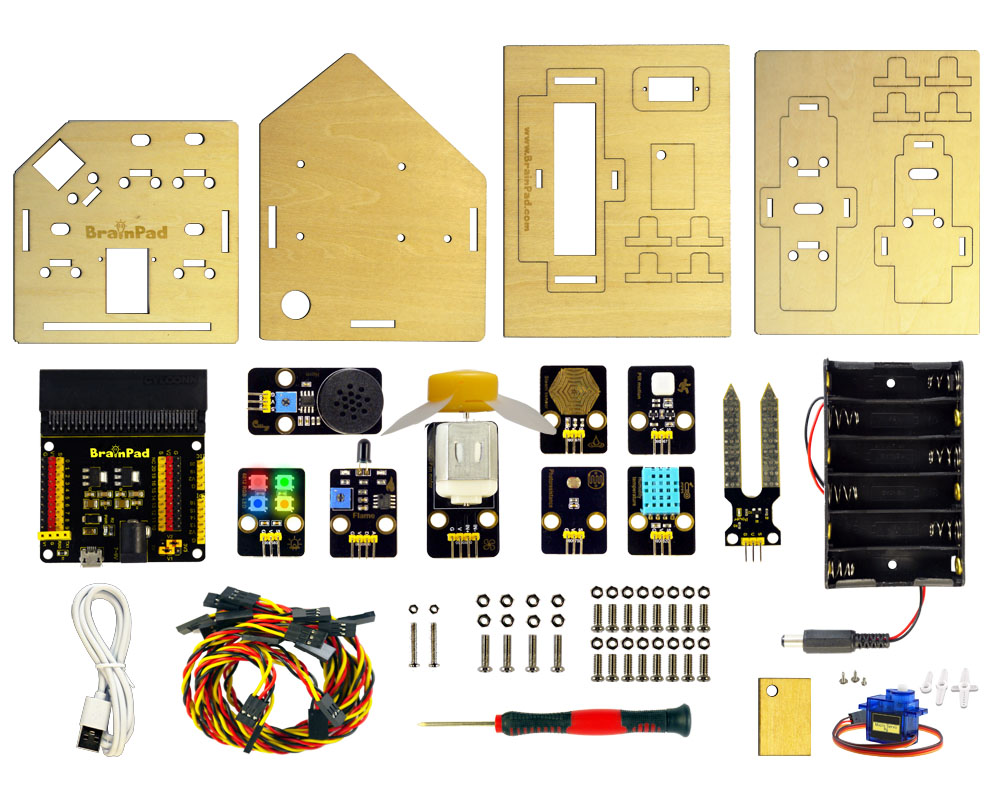 ✱ Requires one of the BrainPad Microcomputers, NOT INCLUDED!
---
Ordering Info
| Name | Part Number | Price |
| --- | --- | --- |
| BrainSense Kit | BPK-SENSE-1 | $39.95 |