Start learning real typed code with the BrainPad Tick.
The cutest STEM board ever made is not just a powerful processor, it also includes 2 buttons and 25 bright LEDs. The edge connector is also there for connecting and building projects.
Features
Python / JavaScript / C# /DUE Script
25x Orange LED lights
2x buttons.
Edge connector for expandability
---
Expandable
The programming options for the Tick focus on typed coding vs block based coding. This creates a more real world coding experience for the user. The edge pads are also compatible with other full-size boards. The Tick is simply the right-half of the full size boards, keeping the circle pads P2, 3V and GND in the exact same location. The P0 and P1 circle pads were moved to the top.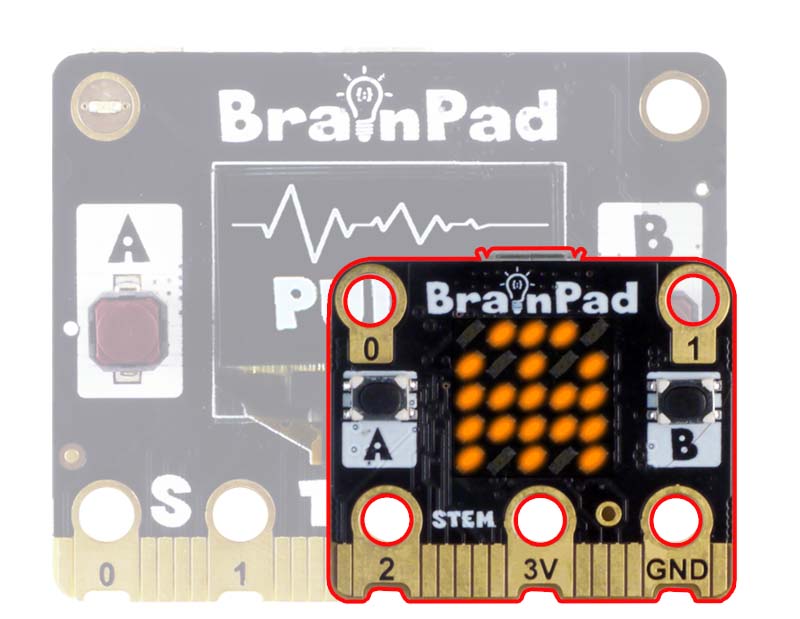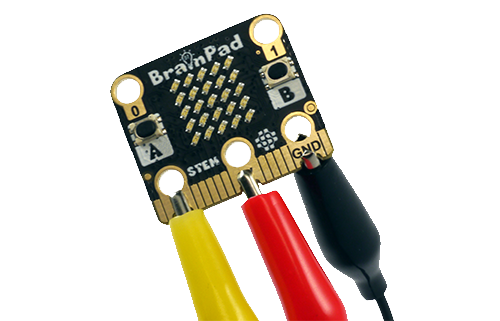 The shape of the edge gives BrainPad Tick options for maximum connectivity. All mini pads, starting P12 and up, are available on the edge, including I2C Bus. The 5 circle pads with holes can be connected using alligator clips.
---
Elevated Experience
BrainPad Tick utilizes the commonly used edge-connector found on many products. It elevates the user with new visuals and coding options. Official BrainPad accessories work hand-in-hand and guarantee a positive experience.
Need a full-featured option? Consider BrainPad Pulse.
---
Ordering Info
| Name | Part Number | Price |
| --- | --- | --- |
| BrainPad Tick | BPC-TICK-D | $24.95 |