The BrainPad Pulse STEMS (pun intended) from the need for an evolving coding board. With its beautiful graphical display and 2x soft buttons, the BrainPad Pulse is ready to be used out-of-the-box, as is or with one of our official BrainPad accessories.
Features
MakeCode / Python / C# / DUE coding options
Graphical 128×64 B&W display
2x buttons
Buzzer
Power indicator LED light
Power/battery connector
Edge connector for expandability
Includes USB Cable
Includes Carrying Case
---
Graphical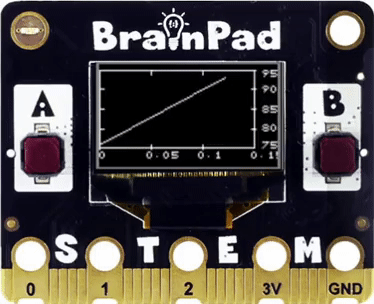 BrainPad Pulse has a 128×64 B&W graphical display that can be used for showing text, graphing sensor data as well as creating video games!
Graphing sensor data
Arcade-inspired games
Text visuals
---
Expandable
From the edge connector to using alligator clips, BrainPad MicroComputer boards work beautifully with the official and other off-brand accessories.
Edge Connector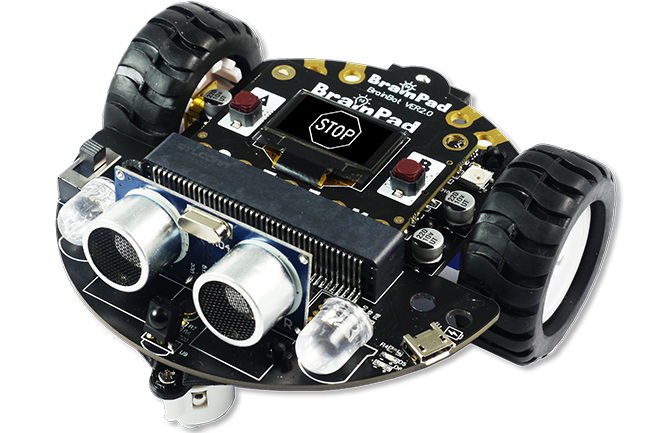 The edge pads turn the BrainPad microcomputer into a cartridge that easily plugs in other hardware.
Options range from simple users making a dancing robot to breadboard prototyping professional.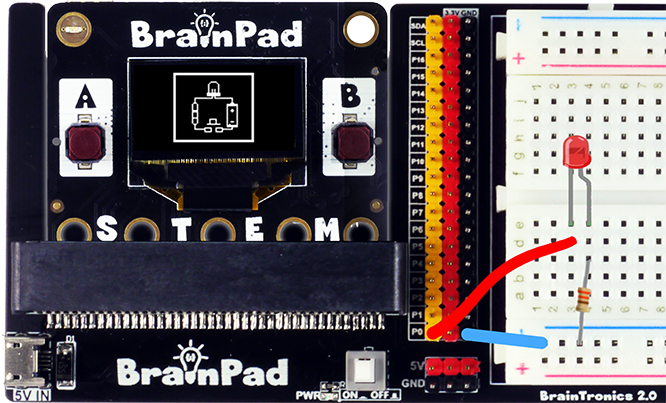 Alligator Clips
Alligator (crocodile) clip wires give the user an easy way to connect your BrainPad to external sensors and actuators.
Edge connector
Alligator clip option
BrainClip includes Alligator clip wires with several sensors, demonstrating the ease of use.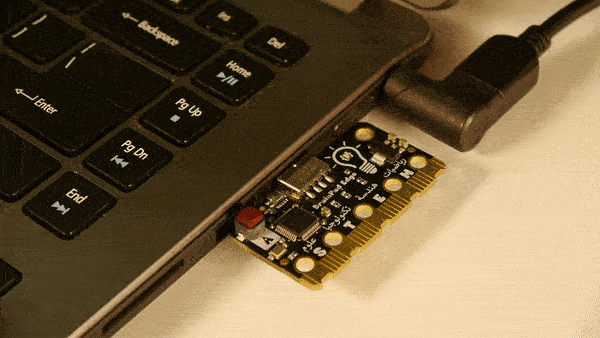 ---
MakeCode Blocks
Microsoft MakeCode is a great place for young students or those with zero coding experience to start is an easy no-install-needed option with blocks, tab between JavaScript and Python style coding.
Online Simulator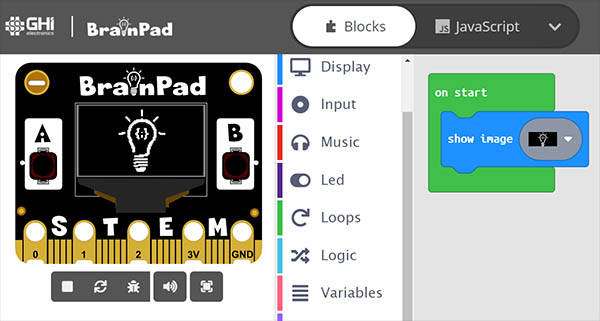 A try-before-you-buy can happen now with the available MakeCode online simulator. So, what are you waiting for? Give it a go and start coding now!
Free eBook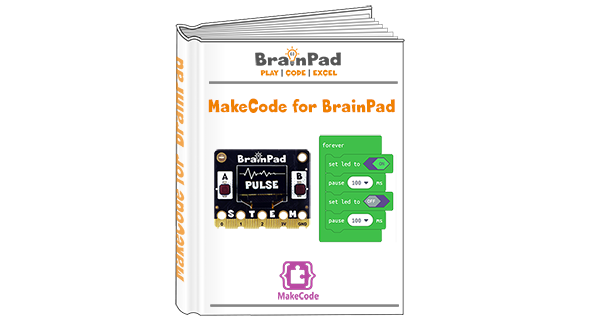 Our MakeCode for BrainPad guide takes the user on a journey, starting with the simulator to the actual hardware. Also learn how to expand with some of our official BrainPad accessory kits.
---
Coding Options
BrainPad Pulse is designed with multiple coding options, since the Pulse is actually a computer peripheral it can be accessed and coded using any language or program including Microsoft's Excel.
---
DUE Scripts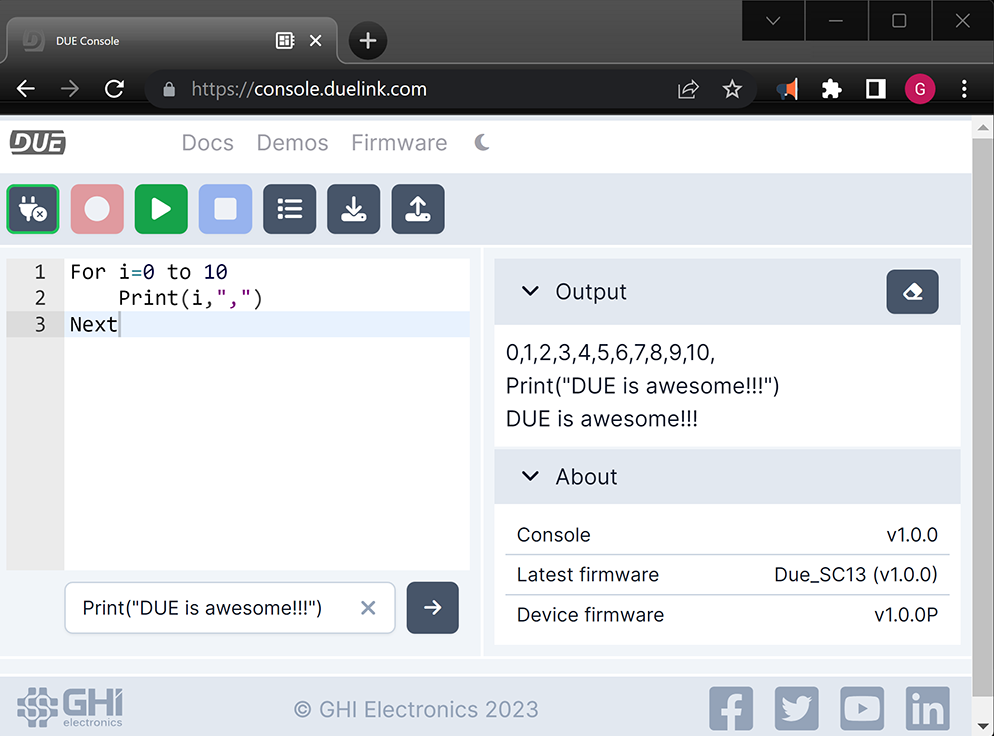 The learning does not end at Python and such, the DUE Link platform includes a scripting language allowing the device to run independent from any host. This very easy-to-learn scripting language is inspired by BASIC and python, giving the user the simplicity and flexibility they need. The online console IDE includes everything you need to code the BrainPad Edge (and Pulse). The console includes sample code, firmware update, plug-and-play user experience. Go ahead, we invite you to try today.
---
Elevated Experience

BrainPad Pulse utilizes the commonly used edge-connector found on many products. It elevates the user with new visuals and coding options. Official BrainPad accessories work hand-in-hand and guarantee a positive experience.
Need a color display? Consider BrainPad Rave.
---
Ordering Info
| Name | Part Number | Price |
| --- | --- | --- |
| BrainPad Pulse | BPC-PULSE-D | $39.95 |