The BrainPad Pulse STEMS (pun intended) from the need for a decent and evolving coding board. With its beautiful OLED screen and 2x soft buttons, the BrainPad Pulse is ready to be used out-of-the-box.
The bottom edge is ready to expand the BrainPad. Use one of the hundreds of options available online or select some of our official accessories.
Features
OLED display
2x buttons
Accelerometer sensor
Buzzer
Indicator LED light
Edge connector with alligator clip holes and socket pins
Includes USB Cable
Includes Carrying Case
---
Expandability
The shape of the edge gives the BrainPad options for maximum connectivity. There are two ways for expanding, by using clips on the circle pads or by plugging into an accessory.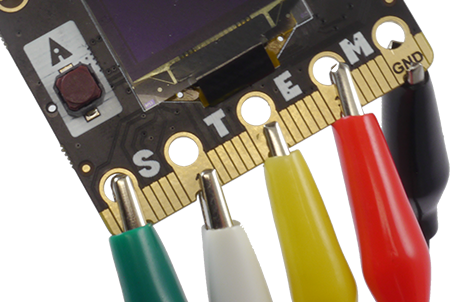 The circle pads are used with alligator clips.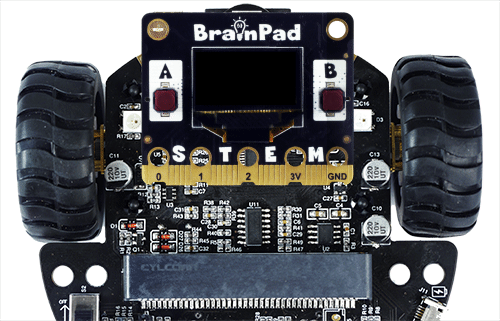 The edge pads allows the BrainPad to be plugged into an accessory.
There are several plug-and-play accessories with lesson plans and full support.
---
Pinout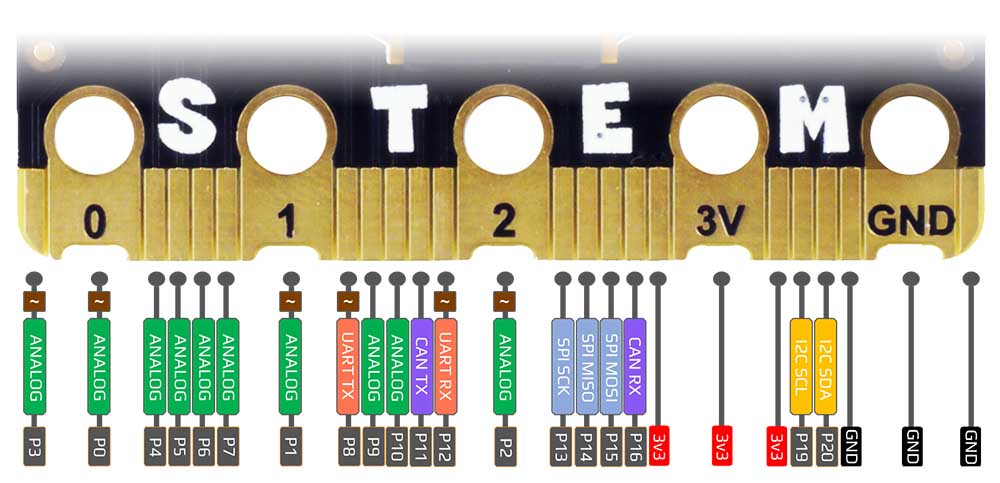 ---
Make it your way!
Let your inner artist out and give your BrainPad any shape you like, using cardboard, wood, acrylic or even 3D print one! We provide you with a 2D template and 3D model to get you started.
---
Getting Started
These lesson plans are the first steps towards coding the BrainPad.
---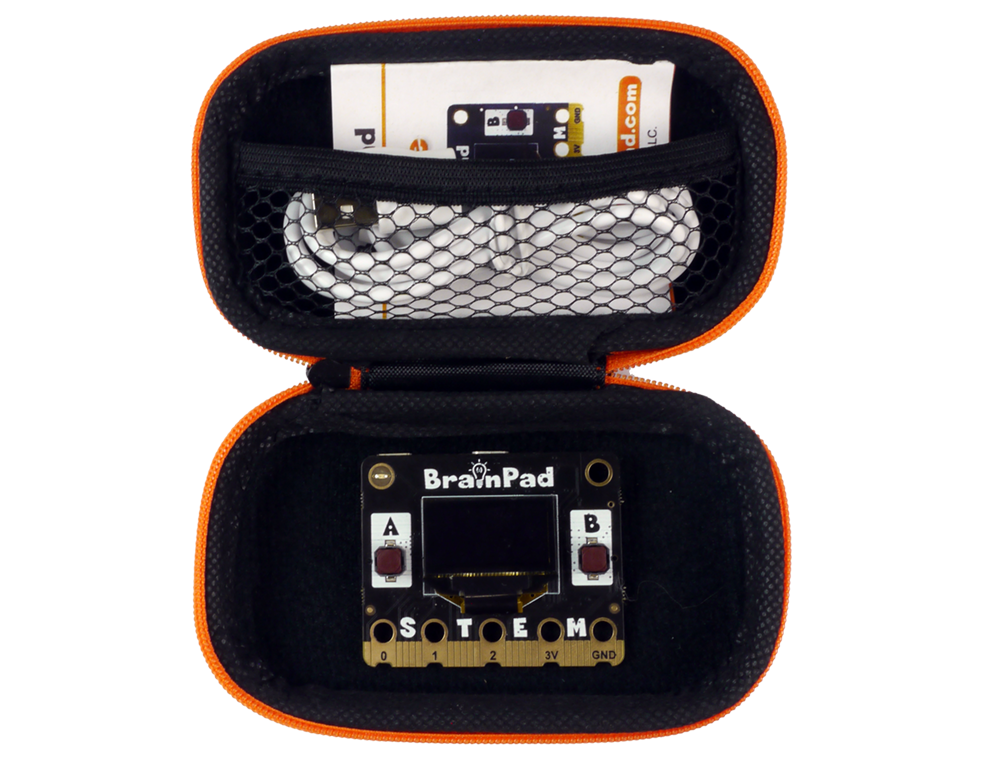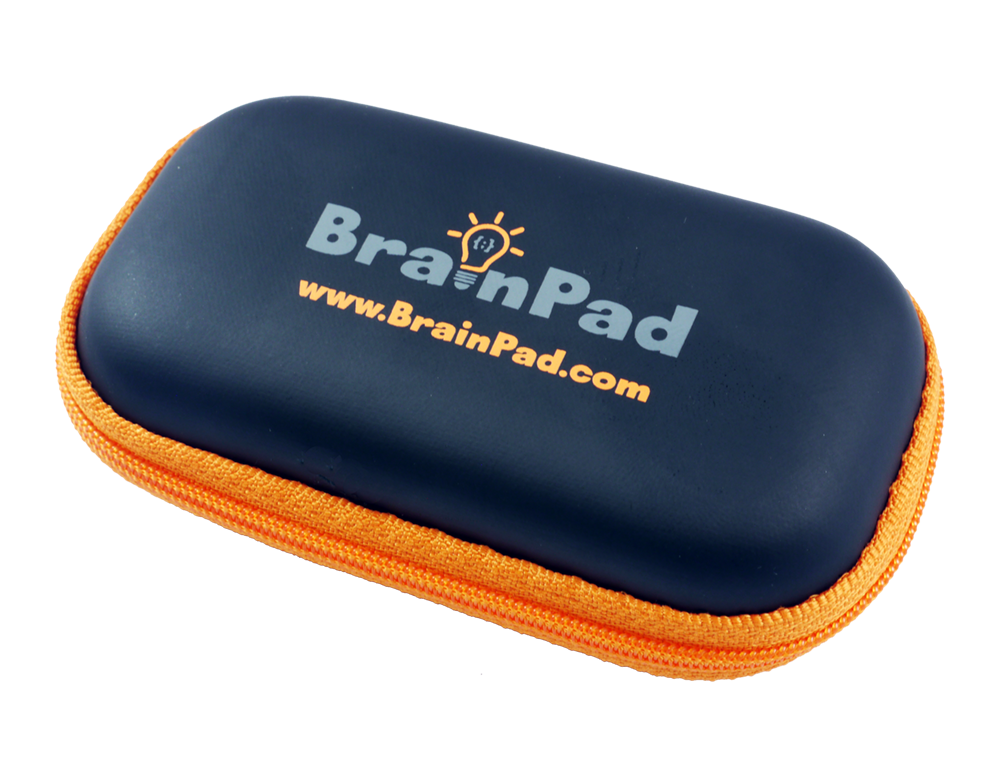 Carrying Case and USB Cable are included.
Ordering Info
| Name | Part Number | Price |
| --- | --- | --- |
| BrainPad Pulse | BPC-PULSE-D | $29.95 |
---
Made in USA
We are proud to bring you engineering and support for the BrainPad at our headquarters in Michigan, USA, where we even run production.