Introducing the all-new BrainPad Pulse and BrainPad Tick , versatile devices to help TECH ED students learn CODE and EXCEL in the areas of Robotics, Games and Circuits! Developed for beginner to advanced skill levels in mind, the BrainPad ecosystem includes online lesson plans and user support from our USA headquarters. Users are challenged with unlimited learning opportunities as they evolve, and we are there each step of the way! Better yet, the user-friendly design encourages PLAY , making expanding technological knowledge a fun and positive experience.
---
Made to Evolve…with BrainPad Accessory Kits
The edge connector can easily be connected to sensors and motors using alligator-clip-wires. Alternatively, it can be plugged into one of many available accessories.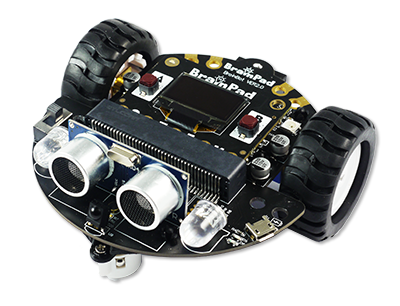 BrainBot
Robotics and AI kit with multiple sensors.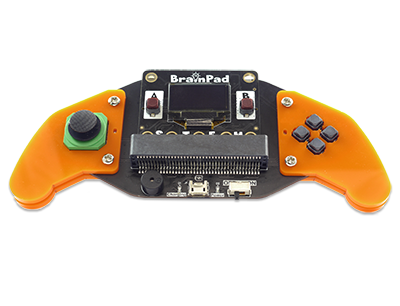 BrainGamer
Gaming controller with rechargeable battery.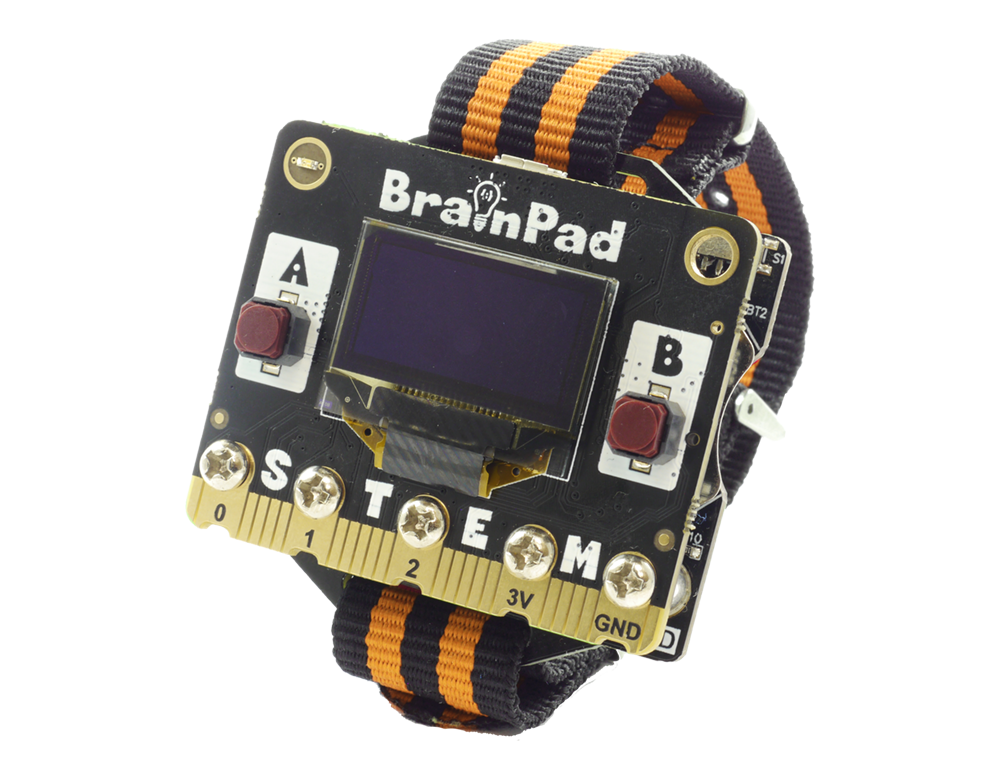 BrainPower
Rechargeable & wearable power pack on the go!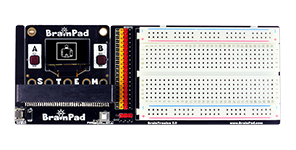 BrainTronics
Circuit prototyping breadboard with multiple sensor modules.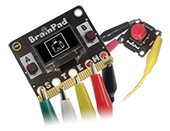 BrainClip
Clip wires to connect multiple circuit modules to the edge connector.
---
Lessons for Multiple Coding Languages
BrainPad hosts a well capable processor with serious professional-level coding options, Python and .NET C#. These languages are used by millions of developers around the world. We provide lesson plans designed to demonstrate both of these coding options, allowing the user to choose the one they want to learn and utilize. The lessons highlight how the languages can differ in syntax but ultimately provide the same outcome.
---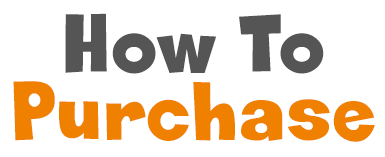 For its initial launch we are currently only offering the BrainPad as a direct order to schools and institutions for their classrooms and organizations, allowing us to work one-on-one with educators. Please contact us if you are interested in evolving with us!